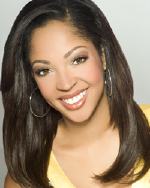 Caressa Cameron
The last few weeks have been action packed in the Mid-Atlantic region! One of the highlights was our participation in AIDSWatch 2012, one of the largest gatherings of HIV/AIDS advocates in the country. AIDS United mobilized a delegation of 10 Virginia health care providers and consumers to meet with Senator Jim Webb and Senator Mark Warner, as well as with all but two of Virginia's Representatives. Both Republican and Democrat Members of Congress showed interest in our issues and seemed re-energized around Virginia's ADAP crisis. Following AIDSWatch, advocates were urged to continue the momentum of the meetings by maintaining contact with the offices about issues and legislation impacting people living with HIV/AIDS (PLWHA) in Virginia. AIDS United staff was instrumental in preparing the Virginia advocates for their AIDS 2012 congressional visits, helping them to hone their ideas and work through some of their fears or nervousness.
Earlier this month, I trained a group of advocates from the Women's Collective on "The Do's and Don'ts of Educating Lawmakers." This dedicated group of women learned how they can use the tools they have been given to cultivate change around HIV/AIDS issues that affect their lives daily. They also made the commitment to use their new knowledge and skills from the training to build and strengthen their networks.
Another highlight over the last several weeks was being a part of State Summit IV. State Summit is an opportunity for state sex education leaders to gather in Washington, DC to strategize with national organizations about ways to pass comprehensive sex education policies at the state and national level. This gathering of teachers, healthcare professionals, and comprehensive sexual education advocates participated in training programs, plenary sessions, breakout groups, and skills building activities. I was inspired by the stories of victories in comprehensive sex education from across the country The summit promoted an atmosphere of best-practice sharing, learning and relationship building. During the Advocacy Day, advocates made congressional visits to promote the issues impacting the development of today's youth. This included identifying support the Real Education for Healthy Youth (HR-3324/S 1782), a provision of the Affordable Care Act to fund a more comprehensive approach to sex education programs. The Real Education for Healthy Youth Act has components that will recognize young people's right to information and provide direct funding to grants for sex education for adolescents, pre- and in-service teacher training for K-12 educators. We also encouraged members to strategically invest in effective sexual health initiatives for Fiscal Year 2013, and urged the implementation of the President's Teen Pregnancy Initiative.
This has been a great few weeks full of mobilization and advocacy. Watching the grassroots move effectively towards common goals is always inspiring. Stay tuned to the Policy Update for more on the latest advocacy and organizing activity in the Mid-Atlantic region. Remember, if you are interested in hosting an advocacy or issue training at your agency or want to get more involved in HIV advocacy, email Caressa Cameron at ccameron@aidsunited.org.
Caressa Cameron is AIDS United's regional organizer, Mid-Atlantic region.