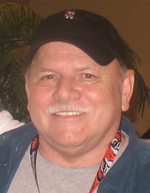 Butch McKay
As a Southern REACH Grantee of AIDS United, Okaloosa AIDS Support & Informational Services (OASIS) is proud to announce that the Florida Legislature approved a $2.5 million dollar increase in general revenue funds for the Florida AIDS Drug Assistance Program (ADAP). Through our Activate! U Advocacy Academy program, OASIS played an active role in mobilizing the community around this legislation.
A little over a year ago Florida led the nation in the number of people living with HIV/AIDS on a waiting list for ADAP, with 4,000 plus people representing over 50% of the US total. To reduce that number, the Florida HIV/AIDS Bureau proposed lowering the eligibility requirement for ADAP from 400% of the Federal Poverty Level to 200%.
The first goal Activate! U tackled was to organize consumers to attend and speak out at four statewide hearings held by the Florida Department of Heath around the proposal. We had trained over 1400 advocates through our grassroots advocacy training and reached out to them all. More than 1100 people attended four regional hearings, one of the largest gatherings ever for a public hearing around an HIV issue. The majority of them were graduates of our training and, for many of them, this was their first time to speak publicly. Their message was heard and the HIV/AIDS Bureau did not recommend changing the income level for ADAP eligibility.
Advertisement
We next joined forces with the Florida HIV/AIDS Advocacy Network (a statewide advocacy network that receives guidance and support from The AIDS Institute) to develop strategies to increase funding for ADAP in Florida. Through emails, letters, social media, and legislative visits we generated support for the Senate budget subcommittee Chair Joe Negron's proposal to increase ADAP funding from general revenue funds dedicated to HIV care by $5 million. We asked our constituents to write thank you letters to Senator Negron and we called on them to ask his counterpart in the House, Representative Matt Hudson, to match the Senate proposal in the House budget. Through the efforts of the advocates, the House, which originally had no increase in their budget, proposed a $2.5 million increase which the Senate accepted and the measure passed. We followed up with a campaign directed toward Governor Rick Scott to not apply a line item veto of the ADAP increase in the budget. This effort proved successful and the increase was approved.
Our next project is to inform consumers on the changes occurring due to Florida Medicaid Reform. There will be public hearings in June that for which we will encourage community participation, and, when Medicaid Managed Care is approved, we will educate consumers on the importance of open enrollment and providing information on the different available plans.
Activate! U has enjoyed three years of success. It is our vision to teach HIV consumers and their allies how to effectively advocate for themselves and to provide them with detailed talking points related to critical legislative issues that impact HIV care, treatment and prevention. We help people find and use their voice. We work toward living in world without AIDS. The success of our efforts has been enhanced with the support of AIDS United and the Ford Foundation through the Southern REACH Program.
Butch McKay is the executive director of Okaloosa AIDS Support & Informational Services (OASIS).