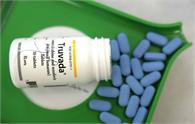 On Thursday May 10, the U.S. Food and Drug Administration (FDA) Antiviral Drugs Advisory Committee (AVDAC) recommended the approval of an HIV antiretroviral drug indicated as a Pre-Exposure Prophylaxis (PrEP), possibly the first ever prescribed prevention pill to reduce the risk of contracting the HIV virus in healthy people. The once-daily tenofovir/emtricitabine drug or Truvada by Gilead Sciences, Inc, is currently an approved popular treatment drug for infected individuals and already being used as an off-label preventative in uninfected individuals at risk for HIV. The committee voted in favor of Truvada usage as PrEP in vulnerable populations, voting 19-3 for usage by gay and bisexual men, 19-2 with one abstention for usage by uninfected partner of heterosexual couples in which one partner is HIV infected and the other is not, and finally 12-8 with two abstentions for usage by other people at risk of acquiring HIV through sexual activity. The FDA is expected to make a final decision by Friday June 15th.
AIDS activists and medical experts consider approval of a drug-based prevention tool as another milestone in the three decade battle against the AIDS epidemic. Clinical studies yielded significant reductions of sexually acquired HIV-1 infections when using daily doses of Truvada and exhibited evidence of its safety. A three-year trial demonstrated a 44 percent reduction in the risk of infection in healthy gay and bisexual men when accompanied by condoms and counseling. Another study found a reduction of 75 percent in uninfected men or women in relationships with HIV-positive partners. Although the usage of Truvada as PrEP has shown success, strict adherence to the once daily regimen is absolutely necessary in order to be effective and avoid possible drug resistance. "The trouble is adherence, but I don't think it's our charge to judge whether people will take the medicine," said Dr. Tom Giordano of Baylor College of Medicine, who voted in favor of the drug. "I think our charge is to judge whether it works when it's taken and whether the risks outweigh the benefits."
Advertisement
Several members of the AIDS community expressed stark disagreement and campaigned against the prevention pill. A prominent voice of opposition belongs to the AIDS Healthcare Foundation (AHF). AHF President Michael Weinstein condemns that approval of Truvada as a prevention pill and declared that it "will surely go down in the annals of FDA history as one of its most shameful moments." Critics fear that approval would promote the abandonment of condoms and other HIV prevention efforts. Some claim that the drug is too expensive (a month's supply is an estimated $1,200), and groups susceptible to HIV infection due to struggling socioeconomic status would be further marginalized because they cannot afford the drug. The data presented to the committee clearly refuted most of the claims and dire predictions made by speakers affiliated with AHF.
AIDS United as well as almost 20 AIDS and health organizations, however, voice that Truvada would provide another option in the multipronged approach to prevent new HIV infections and should be used in combination with other HIV prevention strategies, like condoms, and routine HIV testing. "While no single tool will be enough to stop the spread of HIV, PrEP could be a vital part of a comprehensive, global strategy to end the AIDS epidemic," stated Mitchell Warren, Executive Director of AVAC: Global Advocacy for HIV Prevention. William McColl, Political Director of AIDS United, also believes that PrEP will be a welcome addition, "It's not a panacea, not a blanket answer, but it is one more piece of the prevention puzzle."
AIDS United's Interim President and CEO Victor Barnes and Vice President of Policy and Advocacy Ronald Johnson were present at the AVDAC briefing and AIDS United strongly urges FDA's approval of Truvada as PrEP. "If we're going to reduce the more than 50,000 new HIV infections in this country each year, we need to increase the available options for people," said Johnson.