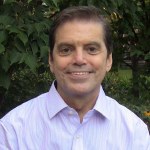 Mark Milano
Dear HIV,
Thirty years ago, before any of us even knew you existed, you came into my body. You've caused a lot of problems over the decades, but I've never hated you. You're just doing what we're all trying to do -- survive. Can't blame you for that.
But, listen -- killing your host isn't too smart, is it? That's why I offered you a deal many years ago: you can live in my body (like many other viruses and bacteria) and have some of my CD4 cells. But leave some for me! That way, we both win -- you survive and I survive. While I won't be transmitting you to anyone else, at least you'll have a nice warm place to live. Isn't that better than a corpse?
I made a truce with you years ago, and so far it's working. Let's keep it that way, okay?
Mark Milano
(Please note: Your name and comment will be public, and may even show up in
Internet search results. Be careful when providing personal information! Before
adding your comment, please
read TheBody.com's Comment Policy
.)