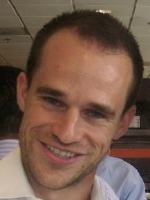 Jimmy Schneidewind
She wakes up wearing a red wristband for HIV awareness. She goes to work and writes a blog about the ADAP crisis that she posts to her organization's website. She signs on to her Facebook account. She posts a link to a fact sheet detailing how the Affordable Care Act will improve the lives of people living with HIV. She "likes" a page declaratively titled, Stop AIDS. Her wristband bobs as she maneuvers her computer mouse. She receives an email imploring her to call and urge her U.S. Senator to vote No on a budget proposal that would cut funding for programs serving people living with HIV. She leaves her office to attend a congressional briefing on viral hepatitis where she does live tweeting. The meeting ends; it's 5:00. She goes home, changes out of her work clothes and into her running clothes. She only has 24 days left until the marathon that she has been using to raise money for HIV organizations.
Is she an activist?
It is likely that history will regard someone like her as my generation's (I am, cough cough, 27 years old) version of an HIV activist: an individual whose activism is measured by the amount of tweets, Facebook posts, paraphernalia owned, and money raised. In other words, a soft activism in which the goal is usually to raise awareness of an issue by broadcasting opinions, resources, and information through public channels. Soft activism serves to engage many in work where the impact is vague or not easily measured. Soft activism stands distinct from, though not at odds with, "hard activism." The hallmarks of hard activism typically are direct action, boots on the ground, specific goals, and with participation that is lower in numbers but perhaps more fervent than that of soft activism.
Most self-described activism purists bristle at the suggestion that this new model of civic engagement, the majority of which happens in front of a computer rather than in the streets, could be referred to as activism. Recently, the tension between new and old school activists became a fascinating sub-plot in the global uproar over Kony 2012, a campaign to catch and arrest fugitive and Ugandan war criminal Joseph Kony. The campaign, promoted by non-profit organization Invisible Children, seeks to raise the profile of Kony to such celebrity proportions (George Clooney is used as an example) that his capture would be inevitable. To help Kony achieve dubious fame, Invisible Children is arming young people with stickers, buttons, and wristbands, all of which are included in a $30 action kit that is available for purchase on the organization's website. Additionally, the Kony 2012 video and Invisible Children Facebook page, the duel-motherships driving the campaign's popularity, garnered tens of millions of views and followers within weeks.
Advertisement
The campaign, and Invisible Children, immediately encountered a firestorm of sharp criticism for a variety of perceived offenses, including factual inaccuracies, perpetuation of the white savior industrial complex in Africa, and shady organizational finances. Most pertinent for this article, however, Invisible Children was roundly ripped for telling young high-school and college-aged students across the country that they could change the world and bring international war criminal Joseph Kony to justice by using the action kit and engaging in social-media. These critiques became almost as in vogue as the campaign itself.
But the criticisms rarely, if ever, focused on whether or not the Kony campaign could be a boon in a manhunt for Joseph Kony, but rather, if it should be. In other words, many critics wondered less if a recipe of Facebook, Twitter, Youtube, and action kits, sprinkled with youthful enthusiasm, would be effective and more if it would be virtuous.
The challenges of activism in disparate fields are hardly interchangeable; however, the debate being waged over Kony 2012 is one that should sound familiar to those of us working to end the HIV epidemic. There are those who will say, out of some intellectual piety or misguided activist self-righteousness, that making activism accessible to everyone dilutes the craft. This argument ignores the truism that soft activism acts as an entry point to the field for many young, nascent activists. If activist purists demand, as fraternities and sororities do, that everyone pass an initiation test for the right to be called an activist, the HIV community will lose young people who could one day become vital contributors to our movement. Furthermore, if we allow our model of activism to become so narrow and rigid that it is not capable of expanding and evolving to accommodate diverse people and methods of activism, then we have much more serious problems to address than how Facebook is compromising the sanctity of HIV activism.
The reality is that people of my generation have done more than just join social-networking sites in droves; we've made it impossible for decision-makers not to join them as well. We have bulldozed past the moment when elected officials could choose to ignore social-networking sites at their own peril and arrived at a period where maintaining a profile on social-networking sites is the bare minimum needed simply to communicate with constituents, let alone win an election. Show me a public representative who does not have a presence on Facebook, Twitter, and Youtube and I'll show you a person who is looking for another career path. By forcing officials and candidates to adapt to our methods of communicating, we have succeeded in achieving one of the most fundamental parts of our democracy; the part where they respond to us.
Soft activism does not displace and is not mutually exclusive to the essential and serious work of finding long-term solutions for long-term problems. In fact, soft activism is almost always complementary to fixing an ongoing problem. In the world of HIV advocacy, we depend on the people in our networks, many of whom do something for a living that has nothing to do with HIV, to influence their members of Congress through phone calls and emails. Without a significant constituency base, our advocacy efforts for better AIDS policies are toothless.
In his autobiography, Malcolm X tells the story of a white college girl who, so affected by a speech he had given in New England, flew to New York to seek him out. When she found him in a Harlem restaurant, she asked him what she could do to help bring racial justice to America. He told her "Nothing," and she left crying. Later in the book, Malcolm realizes that there was a lot the woman could have done, if only he had been able to see past what he deemed to be disqualifying characteristics.
It may very well be uncomfortable to think that people can "do" activism with a computer mouse. It is maddening, however, to think that any HIV activists would tell scores of enthusiastic young people that there is nothing they can do so long as their preferred method of activist-engagement involves social-networking sites, wristbands, blogs, or raising money by running marathons.
To answer an earlier question: she is an activist if we allow her to be.
Jimmy Schneidewind is a public policy associate at AIDS United.