Under Surveillance by Medicaid
April 19, 2012
I have to go into the Medicaid office every year to get reapproved and reauthorized. I dread it with every fiber of my being. It is a reminder of my place in life. It reminds me that none of my dreams have been achieved and it is a reminder that they most likely never will. Even though I have been HIV-positive for 21 years now, only in the last five years have I had to endure this crushing experience. It always feels the same. But maybe this year is different? I always naively go in hoping for some semblance of empathy or compassion, especially from the worker who handles my "case." In fact, of all my visits this year's was the worst. No matter how long I put it off, it doesn't matter. My life is at stake here, and in this case that is a very literal statement.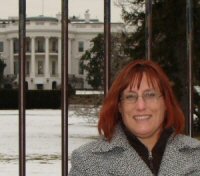 First, I walk in the door and stand in line. I get approached by the rent-a-cop who makes me put my cell phone away and no, texting is not allowed regardless of whether the ringer is shut off. I try not to look uncomfortable as I sit in the waiting room. I lecture myself and recognize ALL of the social constructs that have brought all of us here. It feels as if society has pushed all of the people who "do not belong" in the rest of the world into this building -- elderly women who struggle to walk when their case worker calls them and clearly have no one to help them; men who are experiencing marginalized housing; young women of color who may have children and may not; people who have mental health challenges; people, like me, who are living with HIV.
I sit for what seems like days, in reality it was almost an hour. I smile at people, always the struggle between trying to be a part of whatever community I am in and being repulsed by this institution. I cringe at every breath I have to take in this place. I focus on my breathing, in, one, two, three, hold, let it out slowly one, two, three, four… over and over while I sit there by myself trying not to run out the door. Every cell in my body resists this space, this idea of begging for the governments help me in any way, even if it is just to pay for my medications. Yes, I know I said begging, and on this particular visit, that is exactly what happened.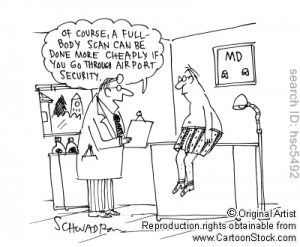 FINALLY, my case worker (who insists on being called, Ms. Higgins, ironic how my professors who are Doctorate level want me to call them by their first name, and this case worker with, no doubt, too much on her plate, insists on a title), shows up magically at a door and calls out my name. At this point I have tried to call her 3 times with no actual reply or call back. I don't point this out. We get on the elevator in silence, we then walk down a long endless hallway, in silence, and go to her office. I hand her my December bank statement, which clearly shows a balance of under $2000.00. Those are the rules after all.
"What is this $200 deposit?" Ms. Higgins asks with her eyebrows raised, full of suspicion. She points at my bank statement. It was a deposit right before Christmas. "My father died, it might be money from that." She says, "Well, if you have a regular deposit, we need to know about it." "It isn't a regular deposit if my father died." My blood starts to boil. But I also know that this woman actually has control over what ultimately is a life or death decision with the stroke of her pen. And clearly she is in a bad mood. I mumble something about going on a kidney transplant list as a half-hearted attempt to elicit some kind of sympathy or compassion. I cringe again at the idea that I am sitting here, a college graduate, a grad student, a past business owner, begging for help. Begging for help because I need healthcare and this lifeless institution is the only place I can get it. I feel myself shrinking, I am imploding and want to crawl out of the building. Somehow I manage to keep my head up, fake a smile and let her show me where the elevator is. I almost ran to my car.
I wish that I thought this was a process with an end. I am not sure what my future holds, but I will say that I wish I didn't need to have this kind of "help." What I have is a very expensive medical condition and no way to pay for it. My reality is that to actually pay out of pocket for these meds, I would have to make at least 6 figures. It is that simple. I need help. The painful part is that I have a sense of pride, I am willing to work hard, and I never will have the things that I want out of life, as long as I am required to never have anything of value or never have more than $2,000 to my name. In my graduate program and in my life as an advocate, I fight every day to keep these life saving programs in tact. That being said, I hate them. We, as women living with HIV, are driven into poverty and held there, and we are drowning.
Kat Griffith writes from Peoria, Ill.
More From This Resource Center
---

This article was provided by
Positive Women's Network of the United States of America
. Visit
PWN-USA's website
to find out more about their activities and publications.
---
Add Your Comment:
(Please note: Your name and comment will be public, and may even show up in
Internet search results. Be careful when providing personal information! Before
adding your comment, please
read TheBody.com's Comment Policy
.)