Anything New on the Cure From CROI 2012?
Was there any talk of an HIV cure at CROI 2012 (the Conference on Retroviruses and Opportunistic Infections), that important HIV research meeting that happened last month? I haven't heard anything. Are researchers losing hope?

Nelson Vergel responds in the "Nutrition and Exercise" forum



Where Has My Family Gone?
I'm a 46-year-old HIV-positive gay man. Last year I told my two brothers that I'm positive. They went through the motions of support, but wouldn't visit me or call me even when I was sick, and seemed entirely lacking in empathy. I got tired of pretending their reaction was OK and told them in emails how I felt about their response. I'd hoped that telling them might open the door to communication. But they never responded to the emails, and it's been six months. Now it seems I have no family at all and don't understand why it has to be this way. I've had counseling but it hasn't helped. How can I resolve this situation, in my mind or otherwise?

Rev. Todd A. Brown responds in the "Spiritual Support and HIV" forum
INSURANCE, WORKPLACE & LEGAL CONCERNS
What Happens to My Wife and Daughter When I Start Medicare?
My wife and I will turn 65 in the same year. Will she lose her coverage when I start Medicare? What about my disabled 30-year-old daughter, who lives with us (we have guardianship) and is currently covered by my self-paid plan? How will she get medical coverage?

Jacques Chambers, C.L.U., responds in the "Workplace and Insurance Issues" forum



How Do I Prove I Can't Live Without My Dog?
I've been HIV positive for three years. I have an important emotional bond with my adorable and well-behaved dog, but most apartments won't let me live there with my dog unless I get a letter from a mental health provider stating that my dog is an emotional-support animal. Do you have any advice on how to obtain such a letter without paying a lot of money?

Christa Douaihy, Esq., responds in the "Legal Issues and HIV" forum
Are There Any Studies of Long-Term Egrifta Use?
Do you know if the company that makes Egrifta (tesamorelin) is doing any long-term studies on the use of the drug to treat belly fat gain in HIVers? Was this not a requirement when the drug was approved by the FDA?

Nelson Vergel responds in the "Aging With HIV" forum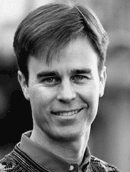 Parli italiano? Now there's a forum just for you on TheBody.com! Our longtime Spanish-language HIV treatment forum expert, Steve Natterstad, M.D. ("Dr. Steve"), is putting his Italian knowledge to use in the brand-new Vivere con l'HIV ("Living With HIV") Ask the Experts forum.

This forum is a living tribute to Dr. Steve's late husband, Dr. Bob -- beloved former expert on TheBody.com -- who regularly answered questions in Italian on his forums. Tell an Italian-speaking friend about this brand-new forum!

Switching Off Atripla: What Are Some Possible Replacements for Sustiva?
Atripla (efavirenz/tenofovir/FTC) is quite expensive in my country, while all other HIV meds are free. I also get drowsy on Atripla and would like to get rid of that side effect. Can I safely switch to another combination? If so, which combinations would make the most sense to consider?

Benjamin Young, M.D., Ph.D., responds in the "Choosing Your Meds" forum



Unusual Work Schedule: When Should I Take My Meds?
I'm being put on Isentress (raltegravir) twice daily and Truvada (tenofovir/FTC) once daily. I work from 8 p.m. to 3 a.m., six days a week. Which times of day do you suggest I take the two pills versus the single one-a-day pill?

Keith Henry, M.D., responds in the "Managing Side Effects of HIV Treatment" forum


More Questions About HIV/AIDS Treatment:

OTHER HEALTH ISSUES & HIV/AIDS
Could My HIV Meds Be Causing Arthritis?
I found out I was HIV positive at the end of 2006. I take Atripla (efavirenz/tenofovir/FTC) and have responded well. The only problem I'm having is arthritis-like symptoms in my hands that are progressing to pain and loss of coordination. I'm a computer programmer, so needless to say my hands are the key to my livelihood. It just seems to me to be a bit too "early" for arthritis. Are you aware of any HIV meds that can cause accelerated arthritis? Should I bring this up with my HIV specialist or with my general practitioner?

Keith Henry, M.D., responds in the "Managing Side Effects of HIV Treatment" forum



Is It Safe to Use Bentonite Clay to Calm My Stomach?
I'm HIV positive and I take Atripla (efavirenz/tenofovir/FTC). I was advised by a friend to try bentonite clay to help settle my stomach. What could be the trouble with using this product alongside Atripla?

David Fawcett, Ph.D., L.C.S.W., responds in the "Substance Use and HIV" forum
How Do I Tell One Sex Partner That I Got HIV From Another?
(A recent post from the "I Just Tested Positive" board)

The last time I was tested was last year, and I was pretty good at being safe. I had a partner last year that I trusted and saw on a regular basis. Then I met this other guy and we started having sexual relations, and we each thought our status was negative.

I haven't been with my first regular partner for a while; we hooked up in the beginning of February of this year and since I trusted him, we did have unprotected sex. Then at the end of February, I hooked up with my second, casual partner. Then I got a call from the public health nurse that I should get tested for HIV. In March I was diagnosed during acute HIV infection.

Now I know I have to tell my second partner, because I think my first partner gave it to me. ... I am deathly afraid of telling him ... I feel at fault here and at this moment I am really hating myself. Does anyone have any advice on how to disclose to a casual sex partner? -- itselectric

Click here to join this discussion, or to start your own!

To do this, you'll need to register with TheBody.com's bulletin boards if you're a new user. Registration is quick and anonymous (all you need is an e-mail address) -- click here to get started!
Could Chewing Gum Have Messed Up My Oral HIV Test Result?
I took an OraQuick HIV test the other day at a testing center, and the test was negative. However, I was chewing on a piece of gum about five minutes before the test. OraQuick's instructions state not to test until 15 minutes have passed after chewing gum or drinking anything. Is my test result still a valid negative?

David Wohl, M.D., responds in the "Safe Sex and HIV Prevention" forum



Pregnant With Elevated Liver Enzymes: Could I Have Hepatitis C?
I'm currently 36 weeks pregnant and I've been having modestly abnormal liver enzyme levels. My doctor thinks it's cholestasis of pregnancy, but my Internet research suggests otherwise. I work in health care and have had occasional exposure to blood. I've been vaccinated against hepatitis A and B, and I'm awaiting the results of my test for hepatitis C. I'm in great distress worrying about myself and my baby. Do you think these changes are pregnancy related, or could they be related to hepatitis C?

Barbara McGovern, M.D., responds in the "Hepatitis and HIV Coinfection" forum
On Next Week's Survivor: Do Game Birds Carry HIV?
I was asked to kill and skin a quail as part of some survival training. As i was skinning it, the bone cut me and some of the quail blood got inside the wound. Will I get HIV as a result?

Benjamin Young, M.D., Ph.D., responds in the "Choosing Your Meds" forum