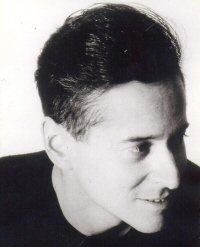 Tom Rubnitz in 1990.
When Mary Lu Roffe's brother died of AIDS in 1992, his death left a void in her life that likely will never be filled.
In a recent interview, she fought back tears before the first question had been asked.
"People say it gets better with time," said Roffe, a longtime board member for the AIDS Foundation of Chicago (AFC). "It does not. It really doesn't."
But when Tom Rubnitz died, he also left his sister a way forward, a path lit by HIV/AIDS activism and theatrical production for the past 20 years.
Shortly after his death, Roffe was elected to the AFC board. Within the same year, she was asked to be an associate producer of Angels in America, Tony Kushner's groundbreaking play that spurred conversation on AIDS, when the national tour launched at the Royal George Theatre in Chicago in 1994.
"I knew there was some plan left for me," she said. "I couldn't think of a more important project to begin a career. It's the greatest play ever written in my opinion. I said yes."
Now, as the play returns this spring, opening at the Court Theatre on April 14, and with Tony Kushner as the guest of honor at AFC's 2012 fundraising dinner, An Angel Among Us on March 27, there is a feeling of things coming full circle. There is also a "thrill" for Roffe, who helped forge the first connection between Angels and AFC.
Mary Lu was extremely close with her younger brother, Tom, who studied art at the Kansas City Art Institute before becoming a well-known painter and video artist in New York in the late 1980s.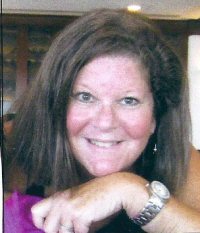 Mary Lu Roffe.
In 1988, the Rubnitz family organized a trip to Wisconsin for their grandmother's birthday. The family always made these trips together but, this time, Tom called and said that he couldn't make it because he was sick. So, Mary Lu, her other two brothers, Bob and Peter, and their parents went without him.
"We all made a pact we weren't going to call him and bug him," she said. "But everyone would sneak off to their room and start calling him."
They cut the trip short and returned home. Within days, Tom's parents flew him back to Chicago and checked him into the Evanston Hospital.
"How he didn't die right then is beyond me," Roffe said. "He had meningitis. He had full blown AIDS. He was so sick."
Tom insisted on returning to Manhattan, where he lived there for another four years, flourishing as an artist and surrounded by his friends and peers in the New York East Village drag scene.
The Video Data Bank at the Art Institute of Chicago, which has since archived his video art, described Rubnitz as a "genre artist par excellence" and "a quintessential New York underground film/video artist" who "took a bite out of the Big Apple and spat it out in a wild kaleidoscope of unequivocal camp and hallucinogenic color."
An "Art Against AIDS" public service announcement directed by Tom Rubnitz.
Tom Rubnitz died in August 1992. He was 36 years old.
His death was devastating for his family. Shortly thereafter, a grieving Roffe was approached by Lori Kaufman, who still serves on the AFC board of directors, and was asked to join the fight against AIDS.
Advertisement
"I was very honored she had asked me," Roffe said. "I thought, OK, I've got to make a difference somehow. This is where I need to hang my hat."
The stars further aligned when it was announced that Angels would be touring the country, beginning with a six-month run at the Royal George Theatre in Chicago in 1994. Roffe was approached by longtime friends involved in theatre and was asked to be an associate producer for the Chicago production.
Having seen in it New York, Roffe knew it was a brilliant play. She signed on.
"(Angels) made everything else pale in comparison. It could have just been very sad but it wasn't," Roffe said. "It's an intricate weave of human experience. "
Nearly 20 years later, Roffe continues to serve AFC's board of directors, while producing award-winning plays over the years -- including Chinglish, Spamalot, Frost-Nixon and Man of La Mancha -- in Chicago, on Broadway and in various cities around the world.
When her brother was diagnosed with AIDS, not many people were comfortable talking about the disease claiming the lives of so many gay men. These days, Roffe finds herself outraged at a different kind of silence: complacency.
"I've had two people say to me in the last week, you never hear about AIDS anymore, it must not be an issue anymore," Roffe said.
Roffe and many others in Chicago's HIV/AIDS community are hoping the return of Angels to Chicago can once again ignite conversation about the ongoing epidemic that continues to ravage lives.
"It's important for AFC and it's important for Angels," she said. "I think it's crucial to show this to a whole new generation to show what people went through in the 80s, the whole denial thing, the whole political thing and to keep it out there."