B. Osten: The Only Thing "Positive" in My Life Was My HIV Status
"I lived a miserable existence in deplorable, toxic and oppressive conditions. ... I believe life is full of crossroads. Some you take and others you avoid. I've traveled many, except one in particular: the straight and narrow. It was time I did."



Rev. Andrena Ingram: This Is My Body, Given for You
"How do I get [condoms] inside the church? How do I distribute them, without causing an uproar; and wondering who is going to be offended? ... In the words of someone (I don't remember who) that posted a comment on one of my [Facebook] statuses: 'Full speed ahead, damn the torpedoes!' And basically, that is what I did."



Rae Lewis-Thornton: Weathering the Storm
"We just don't know what the long-term impact on the body is for people like me who took the first generation HIV medications. ... Yep, I've taken 19 of the HIV medications in some form or the other, not to forget the host of medications I took in those early days to prevent AIDS-related opportunistic infections."


More From Blog Central:

I'm on Treatment; Why Are My CD4s Taking a Nose Dive?
(A recent post from the "Living With HIV" board)

"I've been on Atripla for a year. My viral load has been nil and my CD4s were in the 900s. I have never missed a single dose. So [at my last doctor's visit], my CD4s were down to 670 and my viral load was barely visible at 107. My doctor is not alarmed, but she is 'not pleased,'' to quote her, and neither am I. ...

"I'm trying not to worry, but I am a bit. It makes no sense -- I've never missed a dose and I was genotyped and sensitivity tested before starting meds and my virus came back completely clean. I am just praying that this is some strange mistake and that everything will be OK. Has anyone else had an experience like this?"

-- Pos_in_Thailand

Click here to join this discussion, or to start your own!

To do this, you'll need to register with TheBody.com's bulletin boards if you're a new user. Registration is quick and anonymous (all you need is an email address) -- click here to get started!
Viread Linked With Risk of Kidney Damage
A recent study offers the most conclusive evidence to date that Viread (tenofovir), part of the combo drugs Atripla and Truvada, can increase a person's risk for kidney damage over time. But the news isn't all bad; Positively Aware breaks down the findings and explores their significance.



CROI 2012 Preview: Which Studies Are Most Likely to Make Waves (From TheBodyPRO.com)
One of the world's most important annual HIV/AIDS research conferences, the Conference on Retroviruses and Opportunistic Infections (CROI), takes place next week. HIV clinician-researcher Ben Young, M.D., Ph.D., previews some of the breaking study results he's most excited to hear about.



Making Sense of the Drug Interaction Warning for HIV/HCV-Coinfected Patients Taking Victrelis
New warnings appear to severely restrict the HIV treatment options for HIV/hepatitis C-coinfected people who want to take the new hepatitis C (HCV) drug Victrelis (boceprevir). But is the news really as bad as it seems? Barbara McGovern, M.D., tells us what's up.



FDA Adds More Heat to the Capsaicin "Pain Patch" Debate
"Capsaicin extracts, in the form of creams or patches, had been regarded as one of the three proven ways of effectively reducing neuropathic pain for people with HIV," Dave R. writes. But if that's so, then why did a U.S. Food and Drug Administration (FDA) panel recently reject a capsaicin patch for HIV-positive people?


More Headlines on HIV Treatment and Health Issues:

Detail from:
"An African American in Paris," 1997
Samuel Lewis

Visit the February 2012 Visual AIDS Web Gallery to view our latest collection of art by HIV-positive artists! This month's gallery, "This Belongs to Us," is curated by Richard Haines.

HIV/AIDS Organization Spotlight: Mujeres Unidas
HIV stigma still runs deep in San Antonio, Texas, where many people living with HIV are Latinos. "We've got people in doctors' offices -- front offices, back offices -- where we've had clients that appear for an appointment, and they're told, 'Oh, the doctors won't see patients like you,'" says Tina Sigler, the executive director of Mujeres Unidas.



Many African Men Fail to Get HIV Treatment
Sub-Saharan African men do not obtain HIV/AIDS treatment as often as women, and they die prematurely because of it, researchers say. "Men initially try to treat the HIV themselves," researcher Edward Mills said. "They maybe go to pharmacies and they buy some aspirin or some Tylenol, and they don't want to accept that they've got HIV."


More News Headlines:

Michael Buitron (From Long Beach, Calif.) on "The Health Cost Crisis? Who Cares?!"

"Unfortunately this study seems to have run into similar problems to the one I worked on. If you control for too many co-morbidities, you wind up with a lot of well-educated, upper- and middle-income, gay, white men who exercise regularly, eat well and don't really represent the real face of AIDS today. The things that put people at risk for HIV -- mental health issues, drug addiction, STDs, homelessness, poor self-esteem, poor education, unemployment and underemployment, and more -- also can negatively impact cognitive function."

Read the rest of this comment and join the discussion on this article!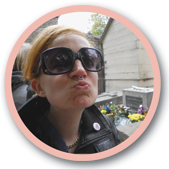 The Dating Game: Four Perspectives
Up for a round of speed dating? The HIV organization CATIE gets up close and personal with four swinging HIV-positive singles to find out how they meet people, whether (and how) they disclose their HIV status, and the most disastrous dating experience they've had.



HIV on the Open Seas: An Interview With Paul Stalbaum (Audio)
How does a man go from dropping out of law school to heading up one of the largest HIV-positive cruise retreats in existence? That's for Paul Stalbaum to know, and for you to find out. He sat down for an interview on POZIAM Radio to talk about the cruise and his own 30-year history with HIV.


More Opinions & Perspectives:

HIV/STD TRANSMISSION & EDUCATION
Is Incorrect Condom Use Helping Fuel the AIDS Epidemic?
Despite seeming relatively uncomplicated, condoms are commonly misused, and public health officials believe that this misuse is fueling the HIV/AIDS epidemic. A special issue of the journal Sexual Health touches on the factors that influence condom use, the need for and impact of condom education programs, and where female condoms fit into the conversation.



Mapping the Virus With Geographic Information Systems
A new type of technology may allow towns and cities across the U.S. to learn more about what drives HIV in their communities than ever before. It does so by tying basic info about the area (such as education, income levels or even the presence of mass transportation options) into HIV-specific data such as infection rates.


More Headlines on HIV/STD Transmission & Education:

What TheBody.com is to HIV-positive people, HIV-affected people, activists and the general public, TheBodyPRO.com is to HIV health care professionals. TheBodyPRO.com seeks to inform and educate doctors, nurses, pharmacists, social workers, prevention/treatment educators, mental health professionals and others who work on the frontlines of the fight against HIV/AIDS. Here's a sampling of articles we've recently added to the site.



Nurse, What Did the Doctor Say?
"How many times have we heard that, after the patient walked out of the exam room, he or she stated to the nurse, 'I don't understand what the doctor just said to me about my health. Can you tell me?'" asks Bethsheba Johnson, G.N.P.-B.C. In this blog entry, she appeals to HIV care providers to help patients better understand their virus and its treatment.



Hepatitis C and the "Retooling" of HIV/ID Specialists
"There's a significant retooling going on in the HIV/ID field to accommodate [hepatitis C]," writes Paul Sax, M.D., in the wake of the revelation that hep C has passed HIV as a cause of death in the U.S. "And for some docs and HIV organizations, it's more than a retooling -- it's practically a comprehensive overhaul."