Run for It!
By Todd Casey

February 9, 2012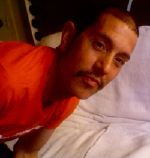 Todd Casey
OK, take a deep breath. It's around 6 in the morning and it's hot. It doesn't feel like wintertime, but there are constant reminders with all the Christmas decorations still dotting the landscape around Chiang Mai (It's waaaaay past New Years'). I run in the morning because it's cooler and I try to beat the morning commute. I also get a glimpse of the Buddhist monks collecting their alms early in the morning. It has a very grounding effect. If you will, let me take you on a quick trip through my experiences as a volunteer for Volunteer Positive in Thailand.
Let's go for a run!
Pick out a shoe that fits. Note to self: Why don't they have a shoe for HIV+ runners? (I'll have to ask my friend Ric Munoz). I'm just imagining a sleek shoe with a flaming red Biohazard logo. On the side it has the word fea(RED), or maybe they could embed that into the sole ... stomping out all the stigma. Well ... I'm digressing.
I head out to my NGO for the program, and end up a TYAP. It stands for Thai Youth Action Program. Hmmm ... it's got a title in English? I walk into the office and my supervisor immediately rushed up to me. "STOP! You forgot to take your shoes off." Oh no, my first international incident, and on my first day.
My first couple of days are not a good fit. We struggle to get past the language barrier. It becomes a shuffle of dictionaries. Thai to English, English to Thai. We sound like 3 year olds talking to each other. How endearing ... Eventually we start to find a groove by learning some common words, and it becomes fun. Now we can ask each other personal questions. These are college interns ... it's the same anywhere. My Supervisor does speak pretty good English, but she is busy, and she stays out of the conversations unless we hit an impasse. I translated a blog for her on their website into English. She said it sounded boring. Maybe she thinks that I'm boring. Maybe I should stick to running.
Breathing In, Breathing Out: Running in Chiang Mai with the morning commute of motorcyclists translates into about 2 packs a day. Don't worry, you'll sweat it out in this heat. I rarely see any other runners. Guess it's not a Thai thing. What is a Thai thing? Pad Thai? Buddhist Temples? Go Go Bars? Street Food Carts? Yellow Flags? Yes it is all of these things, but as a westerner you are also keen to see poverty, abundant charity, and a quiet reserved society with very strong family bonds unlike those in the USA. You'll also find out that you will get charged more for everything, but everything is so cheap that it hardly matters. This is a developing country with a society that only gets more complex the deeper you dig ... you won't understand most of what you see, but don't get frustrated, keep your cool. Take a deep breath again, breathe out and shed all your western orientations. You can't use them here. Oh, and one other thing, stay on the LEFT side of the road.
Advertisement
Set a Goal: This run is gonna get pretty boring if we don't set some goals. I came to Chiang Mai with the idea that I was going to be some strong HIV presence. An international volunteer who wanted to change the perception of a person with HIV/AIDS. Sorry, I was mistaken. As a volunteer you don't get to pick your goals. They just appear as you go from day to day. Each day at TYAP presented new challenges and I found myself changing course again and again. I guess I had missed the point. Being flexible became the rule of the game, not rigid long-term goals. My self-absorbed need to make an impact was misguided as I learned it was TYAP who was making an impact on me and how I approached solving a problem. Maybe I'm the last person to learn this. I never said I was a fast runner.
Setbacks: Running outside your comfort zone can cause injuries and volunteering can sometimes break your spirit. Every once in a while you will find yourself all alone. Even with the best of intentions, cultural immersion doesn't always work out. One weekend I found myself in a small northern Thai town. Far away from the Volunteer Positive program, I was graciously invited to an event that I thought would get me into an inner circle of Thai life that few outsiders get to experience. I had generous hosts and lots of friendly people around me. I tried my best to fit in, but the language barrier was very wide, and I was, after all, an outsider with no credible ties to the event. I began to withdraw into the background and just learn as much as I could looking in from the outside. I couldn't help but feel like I was more in the way than a curious guest.
It seems trivial, but I felt very alone and had no one at TYAP or Volunteer Positive to turn to. I guess every volunteer probably has an experience like this at one time or another. I couldn't help but feel that I had failed. Not to worry, I'm not ready for the Kool-Aid at the moment, but I could use a Red Bull right now.
Crossing the Finish Line: Another hot morning, another run in the morning commute. It's the final days of the Volunteer Positive program and my last day at TYAP. I'm already feeling nostalgic for my runs along the moat. I'm not going to be sad on my last day. I'm too nervous for that. We have a talent show that evening during the final event of the Volunteer Positive program. I'm supposed to dance with my kids at TYAP and I'm hardly ready for my debut in Thai dance. In the end, I was nervous for nothing. The talent show was a blast, and I had a lot of fun. My performance was far from perfect, but it didn't matter. After dancing with the kids from TYAP they treated me to a very fond farewell that went beyond my wildest dreams. I was very touched.
Did I really have an impact after all? Did I go the distance and make a difference for HIV? Maybe ... Maybe not. I doubt that I will ever know, but I feel good inside and I know that I gave it my best. I know, talk is cheap, but I do have a part of Chiang Mai under my skin to take home. I hope that there really is no finish line and that my run as a volunteer has just past a little farther along. Now, I just have to work on getting those (RED) shoes!
I invite you to learn more about Thai Youth Action Program. Please check out their website and check out the cool World AIDS Day video that we worked on during my short time there:
Send Volunteer Positive an email.
Get email notifications every time this blog is updated.
---
Add Your Comment:
(Please note: Your name and comment will be public, and may even show up in
Internet search results. Be careful when providing personal information! Before
adding your comment, please
read TheBody.com's Comment Policy
.)