New Documentary About Blacks and AIDS Set to Premiere at IAC
By Candace Y.A. Montague

February 8, 2012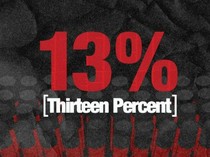 13 Percent movie documents AIDS among African Americans. Credit: Dream Factory Productions.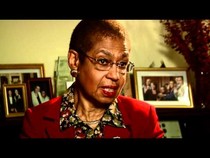 If you're still buzzing from National Black HIV/AIDS Awareness Day, have I got news for you. The Dream Factory, a local multimedia production company, is currently working on a a movie about Blacks and HIV called 13 Percent. In this documentary, warriors who are on the front line in the battle against HIV speak candidly about the virus, their experiences, and what it will take to defeat AIDS within the black population. The production will debut during the International AIDS Conference in July and will be the talk of the conference (you heard it here first).
African-Americans comprise of 13 percent of the US population (hence the title of the movie), yet they are more than 44 percent of all new infections last year. In fact, Blacks are disproportionately affected in many areas of HIV (high new infection rate, higher infections among Black women as compared to white women, higher risk and infection rate among young gay males). Defeating the virus within this subgroup, like many other subgroups, will take a specialized, focused, and culturally sensitive effort. 13 Percent takes a closer look at the evolution of the virus in Black America and what it will take to stop the epidemic. Interviews from trailblazers such as Pastor Rainey Cheeks of Inner Light Ministries, Paul Kawata CEO of National AIDS Minority Council, and Pernessa Seele founder of Balm In Gilead are featured in the movie. Congresswoman Eleanor Holmes Norton was interviewed for the movie and expressed grave concern about AIDS among Blacks. "I think the growth in numbers, especially among women, should be a wake up call among the entire community," said the D.C. representative.
Take a moment to view the clip of Representative Norton's interview and review the website for more information and to learn about how to get involved in the movement. You may even see a familiar face.
Get email notifications every time this blog is updated.
---
| | |
| --- | --- |
| No comments have been made. | |
Add Your Comment:
(Please note: Your name and comment will be public, and may even show up in
Internet search results. Be careful when providing personal information! Before
adding your comment, please
read TheBody.com's Comment Policy
.)