Sean Strub: HIV Is Not a Crime -- HIV Criminalization
By Robert Breining

February 8, 2012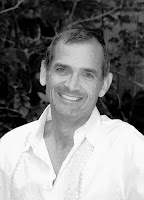 Sean Strub
On Sunday January 29th, Jeromy and I spoke with filmmaker and activist Sean Strub. Sean is a leading voice for the people with HIV self-empowerment movement and is the founder of POZ Magazine. Sean is the senior advisor to the Center for HIV Law & Policy's Positive Justice Project (combating HIV criminalization) and serves on the board of directors of the North American regional affiliate of the Global Network of People Living With HIV/AIDS.
People with HIV who have been subjected to criminal prosecutions have only rarely been heard from and are typically portrayed in the media as, at best, reckless and, at worst, monstrous. Most hold jobs, raise children, go to church and are otherwise unremarkably different from others in society, except that they have HIV and were caught up in a profound injustice that often ruins their lives. "HIV Is Not a Crime" will bring their stories to light, raise awareness of the public health threats and human rights abuses created by HIV criminalization and help mobilize the advocacy necessary for reform.
Get email notifications every time this blog is updated.
---
Add Your Comment:
(Please note: Your name and comment will be public, and may even show up in
Internet search results. Be careful when providing personal information! Before
adding your comment, please
read TheBody.com's Comment Policy
.)