Greg Halpen: Self-Mastery Coach and Healer
By Robert Breining

January 26, 2012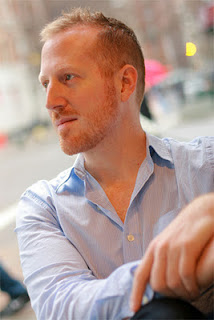 Greg Halpen
On Sunday January 15th at 9pm EST, Greg Halpen shared his story on POZIAM RADIO. Greg is a self-mastery coach and healer.
It was a late summer day in August of 1997 when Greg Halpen went to his follow up HIV test appointment. It was result time. He had met someone new, and thought he would FINALLY get tested. But he wasn't ready for what was in store for him. The news? He tested positive for HIV. That day felt like the last day of the rest of his life.
You see, the virus didn't make him sick or devour his immune system. It was his emotional reaction that devoured his soul for the next 12 years. Allowing the idea of being HIV positive to consume his life, his dreams ... he didn't realize it, but he lived everyday as though he was going to die.
Then he awakened. After some pretty intense soul searching, he began to realize that August day in 1997 was the FIRST day of the rest of his life. Even though he would like to see a cure in his lifetime and end taking the medication, he views being HIV positive as a gift.
Visit Greg's website.
Listen to Greg's interview archived.
Get email notifications every time Robert's blog is updated.
---
| | |
| --- | --- |
| No comments have been made. | |
Add Your Comment:
(Please note: Your name and comment will be public, and may even show up in
Internet search results. Be careful when providing personal information! Before
adding your comment, please
read TheBody.com's Comment Policy
.)