How Can My Partner Cope With Transmitting HIV to Me?
Last year my fiancé was diagnosed with AIDS. His viral load is currently undetectable and his CD4 count is just below 200 (when he was diagnosed it was 12). About a week later I was diagnosed with HIV. Although we've both received counseling, he's still devastated that he's "ruined" both our lives. He's researched HIV/AIDS and extended life expectancy with HIV meds, but he doesn't believe what he reads. He thinks he's going to die within five or six years, and he's talked about killing himself so he doesn't suffer. What can I do to help us both get through this?

David Fawcett, Ph.D., L.C.S.W., responds in the "Mental Health and HIV" forum



Can My HIV-Positive Son Engage in Mixed Martial Arts Fights?
My son has been living with HIV since birth. He's now 20 years old with an undetectable viral load, and he takes Atripla (efavirenz/tenofovir/FTC). He's always been athletic; now he really wants to do mixed martial arts (MMA), but he says he can't because of his HIV status. Is there any way he can participate in MMA?

Lisa B. Hightow-Weidman, M.D., M.P.H., responds in the "Safe Sex and HIV Prevention" forum
Would Winstrol Help in Minimizing Visceral Fat?
Since starting HIV meds six years ago I've put on 25 pounds -- despite eating healthily and going to the gym four or five days a week. I've lost the lean muscular look I once had. I've been told about the benefits of the anabolic steroid Winstrol Depot (stanozolol) in reducing fat accumulation. My doctor refuses to consider even a trial of the product due to potential side effects. Is Winstrol likely to help? Are side effects really a significant concern at low doses?

Keith Henry, M.D., responds in the "Managing Side Effects of HIV Treatment" forum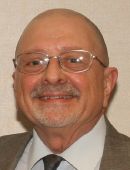 We're happy to announce that Jacques Chambers recently came on board to respond to questions in the "Workplace and Insurance Issues" forum. He's recognized as an expert on health, life, and disability insurance for people dealing with potentially life-threatening conditions. Before opening a private practice, Mr. Chambers managed the benefits program at a large AIDS service organization for almost 10 years.

Learn more about Mr. Chambers, and ask him a question in the forum!
Can I Reuse a Failed HIV Med Regimen After Many Years?
Does a scenario exist in which a person might be able to switch back to taking an HIV med regimen that failed due to the person's virus developing drug resistance? What if she or he had been on a second regimen for a while that contained drugs from another class? In brief, is it possible to benefit from taking a "once-upon-a-time" regimen after some time has passed?

Benjamin Young, M.D., Ph.D., responds in the "Choosing Your Meds" forum



My New Regimen Caused a Rash: Should I Stop Taking It?
After taking my first eight doses of Atripla (efavirenz/tenofovir/FTC) -- my first-ever HIV med regimen -- I developed a rash that quickly spread to most of my body. I went to my HIV specialist and he seemed ready to take me off Atripla right away although he confirmed the rash wasn't yet too severe. I asked if we could at least try antihistamines for a couple of days. We agreed that if the rash got worse, I should stop taking Atripla. If I quit Atripla, will I still have a good chance with other meds? Is a bad skin reaction reversible once the meds are stopped or does it cause lasting harm?

Joseph P. McGowan, M.D., F.A.C.P., responds in the "Choosing Your Meds" forum



Liver Enzymes Spiked When I Started New HIV Meds: Is It IRS?
I started a clinical trial in June 2010 for the new four-HIV-meds-in-one Quad pill in development, and I've had great results: My viral load is undetectable and my CD4 count is good. About six months into the trial my liver enzymes began spiking (I also have hepatitis C). My liver doctor suggested this could be due to immune reconstitution syndrome (IRS). Does this sound likely to you?

Barbara McGovern, M.D., responds in the "Hepatitis and HIV Coinfection" forum
OTHER HEALTH ISSUES & HIV/AIDS
Is My Blood Clot Related to Recent HIV Infection?
I'm a 31-year-old man and I was diagnosed with HIV a few weeks ago. It's likely I was exposed to HIV four years ago. I feel perfectly healthy; however, shortly after I was diagnosed, I developed severe calf pain out of nowhere which turned out to be deep vein thrombosis (DVT), or a blood clot, in my right leg. Other than the fact that I'm a light smoker, I have no risk factors for DVT. Is it likely that the DVT is related to HIV infection? Will I need to take blood-thinning medication permanently? Would the risk for DVT drop with an undetectable viral load?

Mark Holodniy, M.D., F.A.C.P., C.I.C., responds in the "Understanding Your Labs" forum



Will Letrozole Help Boost My Testosterone Level?
I'm HIV positive and I have secondary hypogonadism. I currently use Androgel, but the long-term use of exogenous testosterone blocks production itself, and thus ultimately the testosterone level can be lower. To solve this dilemma I've started taking the aromatase inhibitor Femara (letrozole) twice weekly. Does this sound like an effective plan?

David Wohl, M.D., responds in the "Safe Sex and HIV Prevention" forum
Anybody Jealous of Loved Ones With Less Stigmatized Diseases?
(A recent post from the "Gay Men" board)

Right before Christmas my former wife was diagnosed with cancer. I have been as supportive as I can be and should be for her. Since she found out she has told many people about it. She said it helps her deal with the diagnosis to tell family and friends. Everyone she has told has expressed deep concern and compassion.

It made me wonder ... How wonderful would it be to be able to openly disclose your HIV status and receive similar responses? I feel jealous that she is able to do this since she has a "socially acceptable" condition while I do not. Can anyone else understand this feeling? -- njpozdad

Click here to join this discussion, or to start your own!

To do this, you'll need to register with TheBody.com's bulletin boards if you're a new user. Registration is quick and anonymous (all you need is an e-mail address) -- click here to get started!
Are T3 and T4 Tests the Same as CD4 Count Tests?
I had a thyroid function test and it tested for free T3 and free T4. Now I'm a little confused: Are these counts the same as a CD4 count? Aren't CD4 cells also known as T4 cells?

Mark Holodniy, M.D., F.A.C.P., C.I.C., responds in the "Understanding Your Labs" forum
Can My HIV-Positive Brother-in-Law Be My Sperm Donor?
My husband and I haven't been able to conceive a child, and I was contemplating asking my brother-in-law, who is HIV positive, to be our sperm donor. What's the latest on conceiving babies with HIV-positive men's sperm while keeping mother and child HIV free?

Shannon R. Southall responds in the "Safe Sex and HIV Prevention" forum



Is My Reactive Arthritis Related to HIV?
I'm a 27-year-old man and I had two instances of casual, protected sexual contact. The following Wednesday I woke up with swollen knees. Soon after that I began to have urinary symptoms. I went to my doctor the following Monday to test for sexually transmitted diseases, and all my test results were negative. My doctor told me that I may have reactive arthritis. I am petrified that this condition could indicate that I've become HIV positive. What have you heard about the link between HIV and reactive arthritis?

David Fawcett, Ph.D., L.C.S.W., responds in the "Mental Health and HIV" forum