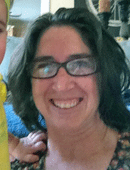 Lisa B. Hightow-Weidman, M.D., M.P.H.
Lisa B. Hightow-Weidman, M.D., M.P.H., is an associate professor of medicine in the Department of Infectious Diseases, University of North Carolina-Chapel Hill. Dr. Hightow-Weidman completed her medical school training at the University of Virginia and became board certified in internal medicine in 2001 after completing three years residency training at Stanford University. She completed three years of fellowship training in infectious diseases at UNC-Chapel Hill. In 2004, she earned a master's degree in Public Health in Epidemiology from the UNC-Chapel Hill School of Public Health.
Dr. Hightow-Weidman has been engaged in clinical and behavioral research focusing on HIV among men of color in the southeastern U.S. for nearly a decade. She has worked extensively to develop linkages with the community and has a documented history of success in reaching and working with sexually diverse young men. Dr. Hightow-Weidman's research interests include primary and secondary HIV prevention interventions for gay/bisexual/non-identifying men using both the Internet and other technologies (e.g. mobile phones, SMS texting); acute HIV infection; adolescents; and linkage and retention in care for young men of color. She has been widely published in such journals as the New England Journal of Medicine, JAIDS, American Journal of Public Health, AIDS and Behavior, and AIDS Patient Care and STDs. She has been awarded funding for her research from the National Institutes of Health, U.S. Centers for Disease Control and Prevention, and the Health Resources and Services Administration/Special Projects of National Significance (HRSA/SPNS).
In addition to her research activities, Dr. Hightow-Weidman maintains a large HIV continuity clinic at UNC where she specializes in treating adolescents and young adults.
Disclosures
Dr. Hightow-Weidman has received honoraria from Gilead Sciences Inc., and Janssen.