Robert Childs: On a Quest to Make Harm Reduction a Household Name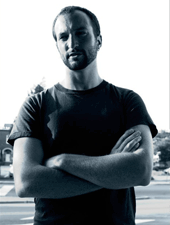 Robert Childs
In rural Alamance County in eastern North Carolina, where intravenous (IV) drug use is on the rise, a bearded man stands on a heavily trafficked drug corner, offering up sizzling slices of barbeque. For those interested, he also has harm reduction materials, contacts for health services and condoms.
This is what Robert Childs has been doing for the past two years: heading up the Durham-based North Carolina Harm Reduction Coalition (NCHRC). By learning to speak to the values of his constituents, he is radically changing how conservative North Carolinians view harm reduction services, including needle exchange programs.
In doing so, he is on a path to save hundreds, if not thousands, of lives. According to Human Rights Watch, the state is home to approximately 50,000 IV drug users. Since the beginning of the epidemic, more than one in five people with HIV in North Carolina acquired the disease through IV drug use, one of the highest percentages in the country.
NCHRC is a service and advocacy organization focused on building bridges between law enforcement, drug users and other marginalized groups. While there, Childs has shifted the conversation about harm reduction from one that emphasizes drug user rights to one that emphasizes how harm reduction services -- such as access to clean syringes -- help the greater community by preventing police needle sticks and saving money.
The reaction has been unprecedented. This year, Childs and his tiny team (there's just one other employee, plus a few part-timers) have given 100 syringe access trainings around the state, about 20 of which were attended by police officers. They've also started a petition urging support for a syringe decriminalization bill, and so far, not a single officer has refused to sign. Recently, two former cops signed on to give syringe access trainings to other officers. Childs estimates that the trainings have reached 3,500 people.
The bridge-building approach has also won him access to legislators, and NCHRC has met with nearly 180 since 2009. "If you want to create change, you have to engage people who have not been part of the conversation," he said. "We've even ridden the Tea Party sentiment, which is anti-government regulation ... So we talk about how this is a cost-savings program that doesn't cost society a cent."
What's next?
Childs has committed to passing a syringe decriminalization law in North Carolina, and he's pushing for a republican to introduce one in the 2012 session. "Oftentimes, in the South, we look at what our neighbors are doing," he said. "And if we can get this passed here, we can move it to other states and trying to get it passed there, too."
Childs has also arranged a meeting with the head of the state's police training organization. "If the meeting goes well," he said, "we'll be able to train people from every district in North Carolina."
Gregorio A. Millett, David Malebranche and Errol Fields: Exploring the Reasons Behind the Rising HIV Rates Among Black MSM
Gregorio A. Millett
In August, the U.S. Centers for Disease Control and Prevention (CDC) dropped some very disheartening news: While HIV infection rates in almost all groups are relatively stable, the rates for young, black men who have sex with men (MSM) soared by 48 percent from the years 2006 to 2009. Other data suggest that almost one in three black MSM are positive (compared to about one in six white MSM) and that young, positive black MSM are also among the least likely to be aware of their infection.
Thankfully, there are some black researchers in the field who are committed to finding out what is driving these numbers among this vulnerable community. By thinking outside of the box and paying attention to a group that gets less attention on the research end, Gregorio A. Millett, David Malebranche and Errol Fields are seriously shifting the conversation about black MSM and HIV transmission risks.
Over the years, Gregorio A. Millett, M.P.H., the CDC/HHS Liaison to the White House Office of National AIDS Policy (ONAP), has contributed a lot to studying black MSM. His work has highlighted that, while black MSM report fewer risk factors (unprotected sex, number of partners and drug use) than their white counterparts, HIV in the black MSM community has been increasing over the years. He's been clear: The interconnectedness of homophobia, racism, economic insecurity, undiagnosed and untreated STDs, and other factors beyond just personal behaviors help explain these numbers.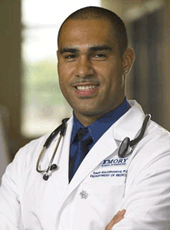 David Malebranche
Recently, he published an eye-opening study about black MSM who were unaware of their HIV status. By analyzing over 1,200 black and Latino MSM, some surprising trends among this unaware group emerged (of the 11 percent who tested positive, 18 percent were black and unaware): they earned a somewhat higher income; they believed that having sex with other black men actually reduced their HIV risk; and while black men are least likely to disclose their sexual orientation to their health care provider, even the men who were disclosing were still not being tested. Millett believes that these trends illuminate how pervasive stigma is, how black MSM are falling through the HIV testing cracks, and how even 30 years into the epidemic, there is still a serious lack of education around this disease.
Throughout Associate Professor David Malebranche's impressive career at Emory University's School of Medicine, he's helped his colleagues debunk the down low's impact on the HIV epidemic among African-American women; explored black bisexual men and disclosure; studied the link between sexual abuse and HIV risk; and even called out Oprah in an open letter for using her show to continue to stigmatize gay black men. This year, he used a scale originally created to test gender role conflict among white straight men to see if feelings of not living up to societal masculinity may impact condomless sex among black MSM. While Malebranche didn't find the results he was looking for, this doesn't mean he was completely off base. The scale itself wasn't created with race and cultural differences in mind -- what impacts white straight men is different than what impacts gay black men. Hopefully, Malebranche will continue to tinker with this notion of how homophobia and societal perceptions of masculinity collide with the sexual behaviors of black MSM. We definitely believe that he is on to something.
Errol Fields
And finally, Children's Hospital Boston and Boston Medical Center's Errol Fields, M.D., Ph.D., M.P.H., caused a mini-media firestorm this spring when his small-scale study suggested that young, black, gay men prefer "masculine" men as partners because they believe that such partners are less likely to have HIV in comparison to more "feminine" partners. He also found that partners who are perceived as being more masculine have the most control in terms of what kind of sex the couple is having and whether condoms will be used -- somewhat similar to gender roles in heterosexual relationships. Most important, Fields believes that this smaller study could lead to much-needed larger-scale work that focuses on understanding what masculinity means, and how societal and familial homophobia impact gay black men and risk of HIV transmission.
With 2012 around the corner, all we ask is keep the innovative research coming, gentlemen.