The Positive Justice Project: Trying to Decriminalize HIV, One Case at a Time
Can you imagine being sentenced to 25 years in prison for having consensual, protected sex with someone? Or serving 35 years in prison for spitting on, or biting, a police officer? While seemingly extreme and unreal, cases like these are popping up all over the country.
The "crime"? Being HIV positive.
Despite being 30 years into this epidemic, 34 states and two U.S. territories have laws that punish HIV-positive individuals for not disclosing their HIV status to sex partners, and exposing or transmitting the virus to another person. There are even laws in places such as Texas and Nebraska that prosecute people living with HIV for biting and spitting, even though HIV cannot be transmitted via saliva.
Positive Justice Project logo
And while many human rights groups and public health experts have come out against such laws -- saying they discourage testing, foment stigma and cannot be carried out justly -- many people, including some who are HIV positive, still support them.
This is precisely why the Positive Justice Project (PJP) exists. The group is dedicated to ending the use of criminal law to prosecute HIV-positive people by educating, advocating and serving as a media watchdog when journalists spread misinformation in relation to these cases.
PJP, which was formed a little over a year ago, is spearheaded by lawyer extraordinaire Catherine Hanssens along with a consortium of 77 organizations and people (including POZ-founder, Sean Strub; PWN's human rights lawyer, Brook Kelly; journalist Todd Heywood; Lambda Legal's Scott Schoettes, to name a few). And despite so many barriers and so much controversy around the issue, PJP continues to push forward in hopes of making serious change. In August, PJP published the first-ever HIV criminalization palm card, an information sheet for HIV-positive people about how the law can be used against them, and what to do if arrested. So far, PJP has sent out 6,000 copies of the card to HIV service organizations around the country. Also, this fall, the coalition mediated a series of community roundtables in states with particularly high instances of criminalization, including Louisiana, Illinois and Missouri.
"As people get educated, they get alarmed," said Beirne Roose-Snyder, chair of PJP's state working group and managing attorney for the Center for HIV Law and Policy, which tracks and reacts to HIV-related arrests and legislation in particular states.
Next up: In 2012, PJP will focus on finding additional cosponsors for the REPEAL HIV Discrimination Act, legislation that was introduced by Congresswoman Barbara Lee (D-CA) in September. The bill calls for a review of all federal and state laws, policies and regulations related to the criminal prosecution of individuals for HIV-related offenses. It is the first piece of federal legislation to take on the issue of HIV criminalization.
"The people in PJP understand that this is a human rights issue," said Todd Heywood, a journalist for the now defunct Michigan Messenger, who writes frequently about HIV. "Any time you can get legislation introduced in Congress, you up the conversation about that issue to a national dialogue level. To me, what that says is, 'The conversation is beginning.'"
PJP will place more emphasis on meeting with and educating journalists about HIV criminalization and basic transmission information, in hopes to usher in more nuanced, fair and balanced coverage about this issue, which is not really happening now. "That's key," said Heywood. "Because [so many] people get their information about HIV from the media."
Ingrid Floyd: Meeting Harlem and the South Bronx Where They Are With Innovation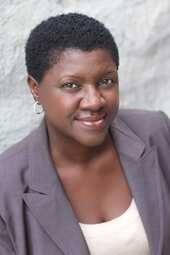 Ingrid Floyd
In the early 2000s, when Ingrid Floyd became a board member for Iris House, a Harlem-based HIV service organization geared toward women, she was shocked to learn that so many African-American women her age were testing HIV positive and dying from AIDS. "I didn't understand why and I just had to find out why," Ingrid Floyd tells TheBody.com.
At the time, Floyd worked in the corporate world helping Fortune 500 companies improve their sales, marketing and customer service, but found herself obsessed with learning more about the epidemic and wanting to make an impact in the lives of women, especially those of color. So it wasn't a shock to those who knew her when she left her high-level position and her hefty bonuses to become the executive director of Iris House in 2005.
Since opening its doors in 1993, Iris House has provided a range of services such as support groups, professional counseling, nutrition classes, meal programs and housing assistance programs. During her tenure, Floyd and her staff have been leading the organization into uncharted territory, especially over the past 12 months.
First, this year, Floyd and her team launched the "Leading Ladies" program, which trains women involved in faith-based organizations to give HIV 101 workshops in their churches. Floyd and her team recognized that trusted church leaders can be powerful influencers of behavior, but that few HIV organizations were taking the time to educate them. "Some groups like ours offer testing through faith-based organizations, but too often it's one-time, one-touch events," she said. "We're truly giving them the tools to do this when we can't anymore."
Also, Iris House is reaching out to a population often ignored by other HIV organizations: heterosexual men. Several years ago, Floyd and her team began analyzing data about their female clientele, and they realized that about 90 percent of them had contracted HIV from their male partners. So, in September, Iris House launched its "Love Your Life -- Keep It 100 NYC" campaign, which encourages 18- to 24-year-old, heterosexual men to practice safer sex.
The reaction to both programs has been astounding and what's even better is that Iris House has some serious reach. In 2010, the organization impacted almost 32,000 people in Central and East Harlem, areas with some of the highest HIV prevalence rates in the entire city. And it is expanding -- this year, Iris House opened a third office in the South Bronx, another neighborhood with high HIV rates.
Looking back on it all, Floyd is clear about the biggest difference between the corporate world and Iris House. "We're not focused on a product," she says. "We're focused on saving and improving the lives of our clients."