Table of Contents
As an action-packed year for the HIV/AIDS community draws to a close, TheBody.com takes stock of 2011 in a new series of articles, "2011 HIV/AIDS Year in Review." Read the entire series here.
Here at TheBody.com, it's becoming a yearly tradition of sorts at the end of the year to spotlight a handful of amazing HIV advocates. And this year is no different.
We know that it's impossible to pay a proper tribute to all of the incredible people who work tirelessly in HIV advocacy, with little to no recognition, so this list is in no way meant to be definitive. This is just a brief sampling of a few incredible advocates who, in a sea of adversity -- budget deficits, layoffs, stigma, exclusion and ever-present AIDS Drug Assistance Program (ADAP) waiting lists -- somehow achieved transformative success and made a serious difference in our community.
Here are TheBody.com's outstanding HIV advocates of 2011.
Naina Khanna: Ensuring That Positive Women Get Their Due by Any Means Necessary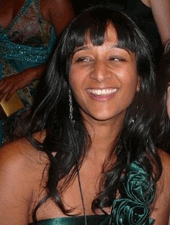 Naina Khanna
Five years ago, Naina Khanna was at an event in San Francisco commemorating the 25th anniversary of the AIDS epidemic, when people living with HIV were invited to come up on stage. At least 200 men came up, but no women joined them. With trepidation, Khanna, a young South Asian woman who was diagnosed with HIV in 2002, decided to take the stage and speak out for the first time.
"I told myself this was going to be in the newspapers tomorrow," she recalls. "People are going to think this is what the epidemic looks like. And I was like, 'I can't let that happen.'"
Since then, Khanna, 34, has become one of the country's leading advocates for women living with HIV in the U.S. In 2008, she became the first coordinator of the Positive Women's Network (PWN), a membership organization of HIV-positive women run by Women Organized to Respond to Life-Threatening Diseases (WORLD), which works collectively to demand effective policies that meet the needs of HIV-positive women.
Since PWN's formation, it's become even more clear how much a coalition of strong, female, HIV-positive advocates such as theirs is sorely needed: Despite rising AIDS rates among women in the U.S., President Obama's National HIV/AIDS Strategy provided no specific strategies for preventing and treating HIV in women. And as state and federal governments slash budgets, women-centered sexual health programs -- think Planned Parenthood -- have been among the first items to be tossed onto the chopping block.
Fortunately, under Khanna's leadership, PWN, which is based in Oakland, Calif., is growing in leaps and bounds.
This year, Khanna and team greatly expanded a leadership seminar that reached nearly 400 women from across the country and trained them in public speaking, media, blogging and community organizing. PWN also released Diagnosis, Sexuality and Choice: Women Living With HIV and the Quest for Equality, Dignity and Quality of Life in the U.S., a first-of-its-kind report that narrowed in on the discrimination that women living with HIV in the U.S. face in the health care system. And since January, PWN has also launched two major campaigns: the "30 for 30 Campaign," which focuses on ensuring that women's HIV issues are incorporated into new health care policies, and the "Count Us In!" campaign, which began Dec. 1, and demands that women living with HIV have better access to care and are included in HIV policy decisions, more research and data, and leadership.
Khanna and PWN are now gearing up for the International AIDS Conference in July 2012, and they aim to drastically increase U.S. female participation at the event, which will take place in Washington, D.C. They've brought on a fourth staff member who is charged with signing up female participants; they've developed a fundraising toolkit for women who need to raise money to attend; and they've trained a core group of about 10 women to speak to the media about women's HIV issues in the U.S.