For our World AIDS Day 2011 section, we wanted to capture the diversity of the HIV community. So, we reached out to people across the world -- regular contributors and those who have never written for us before -- and asked them to guest blog. These columns are written by people who are living with HIV, have been affected by HIV, or work in the field.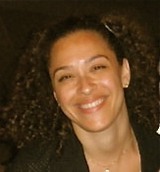 Brook Kelly, J.D.
Our voices, women's voices, black women's voices, are beginning to be heard. In commemoration of World AIDS Day, President Obama gave a commendable speech affirming the United States' commitment to the HIV epidemic both at home and abroad. The president said, "[w]hen new infections among young black gay men increase by nearly 50 percent in three years, we need to do more to show them that their lives matter. When Latinos are dying sooner than other groups, and when black women feel forgotten, even though they account for most of the new cases among women, then we've got to do more. This fight is not over."
This message is what we have been fighting for: an approach to the HIV epidemic that ties all of our fates together as communities disproportionately impacted by HIV. The U.S. Positive Women's Network was formed three years ago by women living with HIV from across the country to address structural vulnerability for women and continues the effort with our allies to ensure that the needs and rights of women living with HIV are specifically addressed in all HIV policies and programming.
Yet, even in the president's recognition of the disproportionate burden of the epidemic on black women, what struck me is the use of the phrase "black women feel forgotten." The U.S. Positive Women's Network was not formed on the basis of "feelings," but on the basis of a known truth: There is a huge gap in women-specific HIV policies and programming. This can only be sufficiently addressed if the people most affected are leading the fight to secure appropriate HIV policies and services in their communities. Like all populations, including all men who have sex with men, Latin@s, Asians, Pacific Islanders, Native-American communities, and the African-American community, women living with and affected by HIV, including transgender women, have unique needs that must be specifically addressed in HIV policy and programming to achieve this World AIDS Day's goal of "Getting to Zero: Zero New HIV Infections. Zero Discrimination. Zero AIDS-Related Deaths" -– for women and for the nation as a whole.
Advertisement
Women living with HIV are more likely than HIV-positive men to live in poverty, have fewer job opportunities, have more caretaking responsibilities, have suffered gender-based violence, including rape, and have experienced reproductive rights violations. These all present risk factors for acquiring HIV and also make accessing and staying in care once HIV positive incredibly difficult. At a time when we know that staying in care is the HIV community's most direct ticket to both ensuring healthy and long lives for people living with HIV and improving HIV prevention, we must demand that all HIV policies and programs specifically address the issues that make it most difficult for women to accomplish this. It just makes sense.
Moreover, for black women in the U.S., and for all people living in poverty, health disparities as a whole are alarming and cannot be separated from our approach to the HIV epidemic. More black women die in childbirth and lose their infants to infant sudden death syndrome than any other population in the U.S. This should be headline news, but it is not. As Secretary Kathleen Sebelius said in her speech at the 2008 National HIV Prevention Conference, if white women were contracting HIV at the same rates as black women, it would be a national emergency.
The disproportionate HIV rates in our communities of color must be addressed. For women living with and affected by HIV, this can be made possible by:
Including women-centered HIV services (such as family-centered care, co-location of sexual and reproductive health and HIV care services, transportation, and childcare) in all existing and emerging HIV programming related to the implementation of the U.S. National HIV/AIDS Strategy, the Affordable Care Act, and the Ryan White HIV/AIDS Program;
Devising and implementing models and plans to address the unique HIV epidemic among women in each region and jurisdiction in the U.S. where major prevention and care initiatives are being rolled out to implement the U.S. National HIV/AIDS Strategy;
Encouraging equitable leadership, representation and widespread involvement of women in HIV planning activities and program design affecting funding, policy and service delivery; and
Ensuring that the human rights, including the reproductive rights, of women living with HIV are upheld and advanced and that discriminatory laws such as HIV-specific criminalization laws are eliminated.
Increasing investment in and commitment to combating HIV-related stigma and discrimination.
Looking to the specific needs and rights of women living with and affected by HIV as a window into solutions to turn the tide of the HIV epidemic is crucial. We have the tools. We just need the focus and the will to dig deep and address the underlying factors that make successful HIV prevention and care for women and the larger HIV community a promise kept. The U.S. Positive Women's Network, a project of WORLD, continues this work on a daily basis with help from partners like the Positive Justice Project, which is working to end HIV-specific criminalization laws that perpetuate stigma and discrimination against people with HIV, and the 30 for 30 Campaign, which is working to ensure that the needs of women living with and affected by HIV are met. We cannot make these changes alone, but we can do it together.
Brook Kelly is the HIV human rights attorney for the U.S. Positive Women's Network, a project of WORLD, and co-director of the 30 for 30 Campaign.
Copyright © 2011 The HealthCentral Network, Inc. All rights reserved.