For our World AIDS Day 2011 section, we wanted to capture the diversity of the AIDS community. So, we reached out to people across the world -- regular contributors and those who have never written for us before -- and asked them to guest blog. These columns are written by people who are living with HIV, have been affected by HIV, or work in the field.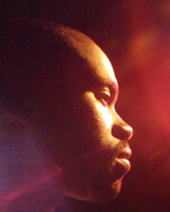 Chris Jones
With this year's World AIDS Day theme being "Getting to Zero: Zero New HIV Infections. Zero Discrimination. Zero AIDS-Related Deaths," many are hypothesizing about how we will achieve this commendable goal. Many intervention and prevention advocates often err on the side of HIV testing or using condoms. However, choosing to disclose your status is just as important.
Disclosure can be a hard step to make considering the uncertainty of other people's responses.
I remember the day I disclosed my status to my Dad a little over a year ago. I traveled from New York City to Tennessee with a mission in mind: to tell him that I was positive.
We were having dinner at a restaurant, black man-to-black man, minister-to-minister, father-to-son, and I was deeply afraid. In my mind, I tried to talk myself out it, but I knew that I had to find the courage deep within myself to tell my father the truth. Somehow I mustered up the courage and finally uttered, "Dad, I'm HIV-positive."
His response was limited in words and affect. It was as if I just told him something simple and insignificant like "Oh, I accidentally dropped my fork," or "I forgot to take the trash out this morning." Not your youngest son is HIV-positive. He didn't even flinch. He just continued on with his conversation about his call into ministry.
I just sat there in disbelief. Minutes earlier, I laid out a bombshell of news that was so heavy and loaded it could take out a small village and it appeared that he didn't miss a beat.
Advertisement
I even told him that I contracted the virus from having sex with another man.
He said, "I'm glad you are healthy and I pray you remain healthy."
He then continued on talking about a book he was reading on manhood and faith.
And here I was, having just poured out my soul and shared a secret I'd been carrying for nearly two years, and he seemed completely unmoved.
We left the restaurant in utter silence. In that moment, I was unsure where I now stood with my dad. Of course over the years, we have had hard times and rough patches in our relationship and during the past few months our communication has been sustained primarily through text messaging. So, I was uncertain how this would affect us.
I wanted him to be more empathic. Back in the restaurant, I wanted for him to apologize for not being a more active father and somehow taking some type of responsibility for my subsequent status. I wanted him to be fatherly and create a Cosby Show moment and talk to me like Cliff Huxtable would have done with Theo. But that wasn't the case.
Yet, during our carried he opened a little by making two statements:
1). "Magic Johnson has lived a long time with the virus."
2.) "I have learned that the only one who can take care of me best is myself."
This latter statement really made sense and really put things in perspective.
There were times growing up that I thought my dad was downright selfish. I remember the days during my childhood when he was more present and giving, but then one day things changed. My parents eventually divorced and it felt like he divorced me in the process. I found myself hating him because of his success, his new marriage and his new home, all of which seemed to exclude any memory of me.
So, I began a quest for his replacement.
I found replacements in mentors, older boyfriends and one night stands. Then one day I found him, or at least someone who reminded me of my dad from my youth: the athletic hero and warm charming personality. I was in seminary school at the time and became infatuated with an older man who I was intimately involved with for two years. This is the man who I believe I became infected by.
One of the last things he said to me was that he hated to think he gave me something. Although, he never admitted or denied being HIV-positive himself.
And so I had this to say, that I wanted my dad to take some responsibility for why I spent years searching for fraternal love, but he didn't. He wanted for me to take care of myself.
And in that moment I wasn't upset, because I had been through enough years of therapy to deal with our fractured relationship and my sexuality. I didn't cry; my tears over family disappointment dried up years ago. Shockingly, I had a moment of clarity. Nearly 30 years of living and I'm just grasping this nugget of wisdom that had been in front of me for so long. This moment of disclosure proved to be a gateway, a green light for me to live my life, and I internalized that lesson that no one can better care for me than me.
The journey of being HIV positive can be filled with many days of loneliness -- times when you have to go the doctor alone, brave antiviral meds alone, and ponder the meaning of your life, alone. However, it shouldn't overshadow the days you aren't alone, the days when people shroud you with love and support and the days when there is at least one person who is willing to hear your story.
This is why disclosure is important. It opens the door for persons living with HIV to acquire a community of support. And if someone does not want to deal with you because of your status, then let them go. This is a route to zero, braving the choice to disclose your status and breaking the stigma and shame.
Dinner with my Dad was significant.
It wasn't about disputing our varying views about sexuality or HIV/AIDS -- and believe me, our opinions are as different as night and day. However, that night was about being present in the moment. My dad dropped me off where I was staying and headed home. He said he just needed to go to bed and I understood. It was a lot for one night. I was tired and still was heavy with numbness and disbelief of all that occurred.
That night, I slept very little because I needed to process everything. I was still curious about where I stood with him. The next morning he texted something I hadn't heard him utter in a couple of years. He wrote, "I love you."
I stared at my cell for few minutes, but it felt like a lifetime, and eventually I texted back: "love u too."
Chaplain C. Jones is an HIV-positive Baptist minister/writer/artist who has written for noted publications including The Associated Press, The Atlanta Journal-Constitution, and Gospel Today. As a chaplain, he is affiliated with the College of Pastoral Supervision and Psychotherapy and works with same gender loving men of color and persons affected by HIV/AIDS. He is a native Southerner with a Master of Divinity degree from The Interdenominational Theological Center (Atlanta) and is currently studying at Union Theological Seminary(NYC).