For our World AIDS Day 2011 section, we wanted to capture the diversity of the AIDS community. So, we reached out to people across the world -- regular contributors and those who have never written for us before -- and asked them to guest blog. These columns are written by people who are living with HIV, have been affected by HIV, or work in the field.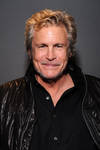 Michael Kearns
I have been carrying a theatrical torch for a quarter of a century; I have lost count of the pieces that I have written, produced, directed or performed that deal with the vagaries of HIV/AIDS. In honor of World AIDS Day this year, I will be part of three elegiac events.
On Nov. 30 at 8 p.m., I will premiere Torch, presented by the Katselas Theatre Company with Broadway Cares/Equity Fights AIDS.
The following night, Dec. 1, I will pay tribute to two of my closest departed friends, Paul Monette and Steve Kolzak, by performing Monette's seminal piece, "Stephen at the FDA" in They Were Among Us: Remembering 30 Years of AIDS, at the One National Gay & Lesbian Archives. One is located at 909 West Adams.
Finally, on Dec. 4, I will revive one of my characters from intimacies for Hollywood Remembers, to be held at the Hollywood Lutheran Church, 1733 North New Hampshire. All three events are in Los Angeles, where I reside with my 17-year-old daughter, Katherine.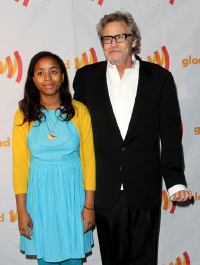 Michael with his daughter, Katherine.
The following is excerpted from Torch, in which I am the unreliable narrator of a piece that concerns the body, inside and out, of a 61-year-old man who has been HIV positive for 25 years. The style of the piece, written deliberately without punctuation, is meant to capture the stream of consciousness aspect of the man's intense monologue to the audience.
Torch is not only the name of the man that I/my character (Michael) reignites a "relationship" with over the Internet; it is the style of singing that Michael employs as he goes off the deep end of his memories, longings, and realities of today. This excerpt concludes the solo show.
Torch, an Excerpt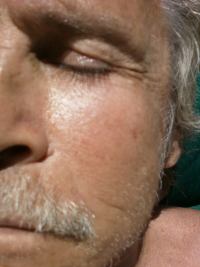 From Torch.
I know I know you are sitting in the audience Torch yes I know you're here to surprise me I'm surprised all right you are full of surprises always have been honey I was surprised the night we dirty talked on the phone I was surprised when you showed up in Provincetown five years later I was surprised when we became friends on Facebook 36 years after that and I was surprised every time to realize that I was not the costar in your movie but a supporting player but you know what's funny what I really want to say and I hope it doesn't surprise you but now I do want to be your friend on Facebook and nothing more just your friend your long lost friend we're not in our 20s or even or 30s or 40s or 50s and you are married no more dick pics delete dick delete dick delete dick delete it's not about Frederick it's about me inside and out I don't know about you baby but I am no longer my dick no longer my mother and no longer playing the role of the other woman the other man the other one on the side I am not a side order okay I'm the main fuckin' course this is my body I have to thank you Torch for making me realize what a fabulous body it is part Superman part Wonder Woman a body that has not only survived but flourished a body that virtually gave birth to a beautiful black baby 17 years ago a body that raised her from infancy a body survived thrived amidst pestilence I should love you more body celebrate you more have parties in your honor give you your own page on Facebook take ads out in the newspapers Variety and the Hollywood Reporter make balloons and t-shirts maybe skywrite how much I love you body admittedly I slather some 90-dollar face cream bought from a dermatologist who promises it will rid me of the ever shocking age spots on my face but I love rubbing my arms with the lotion from Target milk and honey and my legs good calves sometimes with that Trader Joe's herbal blend with aloe and sometimes I love rubbing it on my thighs and my tummy the scars on my stomach sunken amidst the fatty flesh and my chest so smooth my left tit and I even squirt more lotion and find myself in order to penetrate some of that smell into my shoulder blades I am hugging myself with one arm wrapped around my back and then suddenly both arms are around my neck hugging hugging me I am loving me I love me I love you body body of mine I love you if we could peek inside you really x-ray the insides of my body we would see Jim Pickett's thoughts in my head John Locke Leavitt's love letters in my heart the refrain of unstoppable loss in my guts you would see in my soul my grandmother's countenance my daughter's face the wonder of every friendship past and present we could x-ray my stomach so you could see all the fluttering love affairs and the scabs of self destruction you would see angels in flight and demons doling out fright and then there would be the hieroglyphics of my bodily fluids spelling out the names of every man who affected or infected me this is my body hello I'm Michael Katherine Kearns' father
Michael Kearns is an artist and activist based in Los Angeles who has been raising awareness about HIV/AIDS since the 1980s through his work in theater as an actor, writer, director and producer. He lives in Los Angeles with his 17-year-old daughter, Tia Katherine Kearns.
Copyright © 2011 The HealthCentral Network, Inc. All rights reserved.