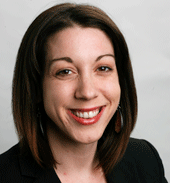 Gwendolyn Beetham
For our World AIDS Day 2011 section, we wanted to capture the diversity of the AIDS community. So, we reached out to people across the world -- regular contributors and those who have never written for us before--and asked them to guest blog. These columns are written by people who are living with HIV, have been affected by HIV, or work in the field.
I was only in junior high when I found out that my Uncle Mike had HIV. Although I knew he was sick with something, my parents hadn't disclosed exactly what. Then, one evening, I stumbled across some papers with information about his T-cell count that my Mom, his primary caretaker, left in our study. To this day, I'm not really sure how I knew that this meant he had the virus (MTV or the news perhaps), but I knew.
When my mom confirmed my suspicions I was stunned.
It was the early 1990s, the height of the epidemic, but in the small town where I lived in rural Ohio, AIDS was still something that wasn't talked about. It was something that happened to "those people" in New York and San Francisco. There was so much stigma and shame around the disease that misinformation abounded -- some people still thought that you could get AIDS from sitting on a toilet seat. So as painful as it was to watch my uncle's disease progress into AIDS and eventually see him succumb to the disease in 1995 (the summer before my senior year of high school), it was even more painful that I was struggling with my uncle's death and had no one to talk to about this devastating experience.
Luckily, there was an AIDS taskforce in a neighboring city, across the state line in West Virginia. They were a lifeline for my uncle and my Mom, during his last years living with AIDS. The head of the organization and I remained in contact long after my uncle's death (in fact, he was the one to inform me of my uncle's partner's passing last year).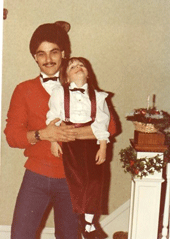 Gwendolyn Beetham and her Uncle Mike.
I moved away from home the following year and found that there was less shame and stigma, so I slowly started to talk to others about losing someone to AIDS. In my first year at Kenyon College in Gambier, Ohio, I helped organize an "A Day Without Art" event to mark World AIDS Day. I remember reading a poem that I wrote in memory of my uncle for the event, and how good it felt to be supported by my fellow students.
After college I moved to Boston, where, through a gay co-worker, I became friends with many gay men who were about my uncle's age. For the first time, I felt part of a community who really got it -- these people had all lost loved ones and could understand what I had been through. I have always been so thankful for those friendships, and I continue to view this part of my life as the time when I did a lot of the healing around my uncle's death.
After moving away from Boston to get a graduate degree in gender studies, I became involved in the feminist and queer communities in New York. In these experiences I've found nothing but love and support for my experience with AIDS. Shared reflections and theoretical analyses have helped me to make sense of the stigma surrounding the disease. I have also been inspired and uplifted by the important work that people from our communities have done to combat that stigma over the years -- in both rural and urban areas (if we think urban areas were or are free from stigma around the disease, we are kidding ourselves). In part, this is why I decided to write this piece for The Body -- to share my experience with AIDS from a rural perspective.
So if you are in a rural area and you are living with AIDS, or know someone who is, please know that you are not alone.
Gwendolyn Beetham is a freelance researcher and writer for local and international organizations dedicated to gender justice. She blogs for her former institutional home, the Gender Institute at the London School of Economics. Gwendolyn lives in Brooklyn, where she is actively involved in queer, feminist, and food justice movements.
Copyright © 2011 The HealthCentral Network, Inc. All rights reserved.