For our World AIDS Day 2011 section, we wanted to capture the diversity of the AIDS community. So, we reached out to people across the world -- regular contributors and those who have never written for us before -- and asked them to guest blog. These columns are written by people who are living with HIV, have been affected by HIV, or work in the field.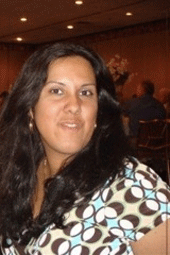 Bianca Lopez
As World AIDS Day approaches, I have been reflecting on this year's theme, "Getting to Zero" HIV infections, and the impact of HIV/AIDS on the Bronx community, especially among vulnerable youths. The Bronx is the poorest urban county in the United States with 1.3 million residents (51 percent Latino, 35 percent black/African American and 23 percent white). It is also the youngest borough in New York City and has the highest HIV rates in NYC for youths aged 13 to 19 (295 per 100,000) and 20 to 24 (618 per 100,000).
As a Latina, born and raised in the Bronx, I know the challenges my community faces way too well.
My colleagues and I at the Adolescent AIDS Program at Montefiore Medical Center share a commitment to the goal of "Getting to Zero" on a daily basis working with youths in the Bronx. The Adolescent AIDS Program (AAP) has served the Bronx community since 1987 as the country's first AIDS Program for adolescents and is a leader in the field of youth HIV prevention, care and research. Not only do we provide comprehensive medical care to HIV-positive youths aged 13 to 24, but also free HIV and STD counseling, testing and prevention. The prevention work at AAP currently focuses on three specific goals: 1) targeting youths directly by providing education and testing in the Bronx community through outreach; 2) targeting medical providers to scale up routine HIV testing; and 3) targeting the structural factors that place youths at risk for HIV.
The Adolescent AIDS Program also offers free community-based education and rapid confidential HIV testing to youth in the Bronx. Workshops on HIV/STD prevention are conducted at various venues such as high schools, local colleges, community centers and health fairs. The team even utilizes a mobile van to provide street outreach. Our annual testing goal is to get 1,000 young people tested for HIV every year; to date, we have completed 860 tests and hope to reach the 1,000th test on World AIDS Day!
Advertisement
The Adolescent AIDS Program created ACTS (Advise, Consent, Test, Support), an innovative approach to HIV counseling and testing that is proven to facilitate significant improvements in HIV testing in both clinical and community-based settings. Making HIV testing more routine improves outcomes by helping HIV positive individuals learn their status, access treatment, learn to live healthy and prolong their lives. Plus, they are more likely to prevent transmission to others, as antiretroviral treatment lowers viral load, and half report reducing their high-risk sexual behaviors once they know they are infected. The AAP is working on a "Scale Up" routine HIV testing in Bronx health care institutions, starting with Montefiore Medical Center. Furthermore, AAP was a leading partner in Bronx Knows, the NYC Department of Health and Mental Hygiene's Bronx-wide initiative to routinize HIV testing and linkage to care. The Bronx Knows initiative was launched by the NYC DOHMH in June 2008 and was the largest HIV testing initiative in the history of New York City.
To accomplish our third goal, I manage a community coalition called the Connect to Protect® (C2P) Bronx Coalition, a research initiative seeking to mobilize the Bronx community to examine the root causes of HIV among young people and develop long-term solutions to preventing the spread of HIV. C2P is part of the nationwide "Adolescent Medicine Trials Network for HIV/AIDS Interventions (ATN)." The C2P Bronx coalition actively engages approximately 50 community partners that include community based organizations (CBOs), government agencies, health care institutions, and community stakeholders that serve vulnerable youths throughout the Bronx. Our community partners are dedicated to working on structural change to reduce HIV transmission among youths in the Bronx.
Our current areas of focus include:
Promoting age-appropriate comprehensive education on HIV/STIs and sexuality, primarily in schools.
Promoting healthy relationships and reducing the prevalence of teen dating violence.
Developing new programs to increase the cultural competence of youth medical providers and service providers.
Addressing homophobia in the community through education.
Our coalition successes include collaborating with the Bronx Borough President's Office and the Bronx Community Pride Center to create the first ever Bronx Rainbow Ribbon Award. The recipients of this award have a history of providing culturally sensitive support and medical services to youths who are members of the Lesbian, Gay, Transgender, Queer/Questioning community in the Bronx.
Even beyond World AIDS Day, the Adolescent AIDS Program will continue to strive towards "Getting to Zero" HIV infections among youths in the Bronx community.
Bianca Lopez is the community coordinator for the Adolescent AIDS Program at Montefiore Medical Center.
Copyright © 2011 The HealthCentral Network, Inc. All rights reserved.