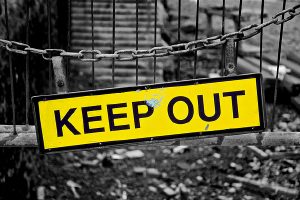 People on public assistance are having an increasingly difficult time finding housing.
This just in: More evidence that an ill-conceived Bloomberg administration policy is forcing an increasing number of people with AIDS into costly emergency housing.
Harlem United, one of the largest service providers for homeless New Yorkers living with HIV, is reporting a dramatic decline in the number of brokers willing to help its clients move into permanent homes. As a result, clients are being forced into expensive -- and notoriously unsafe -- emergency hotels known as single room occupancy units.
"We're in a holding pattern with our clients, keeping them longer than our contract allows because they have nowhere to go," said Kristin Ruger, program coordinator for Harlem United's Transitional Housing Program. "Which means apartments for people who are currently homeless are not being opened up."
The city's HIV/AIDS Services Administration helps poor New Yorkers with AIDS find permanent housing, including covering the cost of brokers' fees. This spring, HASA decided it would pay only 50 percent of a broker's fee -- sharply narrowing the pool of brokers who would help clients.
Advertisement
Since the change in March, the number of brokers willing to help Harlem United clients has fallen from about 80 to just four, Ruger said. The other 70-plus brokers have told her to stop calling.
Approximately 45,000 HIV-positive individuals receive assistance from HASA.
"Brokers I have spoken to are telling me that they have no need to work with HASA clients," said Ruger. "We're at the point where clients are doing illegal things to get the other half of the broker's fee. Clients are going back to SROs [single room occupancy units] because it's just too overwhelming to find another place to live. This was not a smartly thought-out, well-reasoned policy."
Harlem United's announcement follows a July survey of 238 city case managers who work with HASA clients. In that survey, 94 percent of respondents said the change posed a significant barrier to finding housing for clients.
The policy change was enacted to save the city and state money. But in practice, it undermines HASA's ability to get people into housing -- and means hefty expenditures on SROs.
The average cost of paying half of a client's broker's fee? $550. The average cost of a month-long stay in an SRO? $1650.
You do the math.