At some point in life, 1 in 106 Latinas will be diagnosed with HIV in the U.S. In addition, while Latinas account for only 14 percent of the U.S. female population over the age of 13, they account for 18 percent of all HIV cases among women and account for 21 percent of cumulative AIDS cases among women. Not to mention, AIDS is the fifth leading cause of death for Latinas aged 25-44.
Numerous studies have found that the major mode of transmission in this population is heterosexual contact. But what else is contributing to these numbers?
In an exclusive, roundtable discussion, Zayda Rivera, journalist and multicultural communications strategist for the Robert Wood Johnson Foundation, sat down with Susan Rodriguez, co-founder, Sisterhood Mobilized for AIDS/HIV Research and Treatment (SMART) University; Bianca Lopez, community coordinator for the Adolescent AIDS Program; and Maria T. Mejia, activist and blogger for TheBody.com, to discuss HIV prevention obstacles, how gender inequality makes Latinas vulnerable to contracting HIV, and how language can serve as a barrier to treatment and information.
This is Part 2. Read Part 1 here.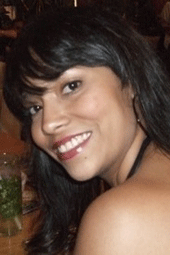 Zayda Rivera, Multicultural Communications Strategist for Lagrant Communications/Robert Wood Johnson Foundation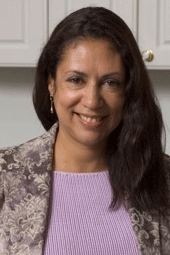 Susan Rodriguez, Co-founder of Sisterhood Mobilized for AIDS/HIV Research and Treatment (SMART) University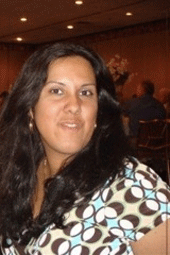 Bianca Lopez, Community Coordinator for Adolescent AIDS Program at the Children's Hospital at Montifiore
Maria T. Mejia, Activist and Blogger for TheBody.com
Zayda Rivera: So, we left off talking about the importance of incorporating social media and the Internet as a means of reaching young people. And I do have to say I have teenage nephews and I know they wake up and tweet, "I just woke up!" So yes, teens are online all day. [Laughs.]
Bianca Lopez: You know it.
Susan Rodriguez: We have a youth program and the youth are the opposite of the women that are in our program. They are so computer savvy -- they know what to do. They do a lot of social networking. They all have Facebook pages and some of them even have PSAs [public service announcements] up on YouTube.
That's part of the projects that they do and they've actually taught some of our women how to post things on YouTube as well.
Zayda Rivera: Wow.
Susan Rodriguez: Yeah, it's really intergenerational and multidisciplinary. When I first started with the women of SMART, I never expected it to have all these different components. And everything has just evolved. Some of us have had kids who have grown up with the program and they're involved with it.
Our SMART youth program, their thing is to do the social networking -- Facebook, Twitter and this and that. I don't even get on it. [Laughs.] It's just, I'm not wired for it. [Laughs.]
Zayda Rivera: I want to talk about the high number of uninsured in the Latino community. If you find out that you're HIV positive, and you have no health insurance, what resources are available for you if you need medical attention to treat your HIV/AIDS?
Susan Rodriguez: They need to move to New York. [Laughs.]
Bianca Lopez: Yeah, I was thinking that.
Susan Rodriguez: New York City has the best medical everything.
Bianca Lopez: Yes.
Susan Rodriguez: ADAP [U.S. AIDS Drug Assistance Program] has been under fire with all of these cuts and waiting lists. New York ADAP is really good. That's what most people who are positive use -- my daughter had to get on ADAP and that's a place where people can go if they don't have insurance.
Bianca Lopez: Even if you're working?
Susan Rodriguez: Even if you're working, you can still get access to your medications -- that's the beauty of it. But New York City is like the gold standard.
We also have really good public hospitals here. When my husband and I were first diagnosed in '95, it was through a public hospital -- Metropolitan Hospital. And we were able to get medication through their pharmacy there. I am not sure if they still do that now, that was many years ago.
Zayda Rivera: Maria, how is it in Florida?
Maria Mejia: It is horrible. As an American citizen -- yeah, it's horrible. There are citizens who cannot get access to the medicines that they need. We talk to people about other states, like New York and Philadelphia, that have great ADAP programs, but a lot of positive people who live in Florida don't have the money to even move.
So yes, there's a really big crisis going on right now. It's really frustrating and sad. I have gone to the ADAP meetings and people have told me that the government should not be obligated to give people living with HIV/AIDS medication. I tell them, "You know what? Until it happens to you or your loved one, you will not understand. If you continue to do this, you're going to have blood on your hands, because this disease affects mothers and children."
I'm telling you, American citizens don't have the medication that they need while people in the developing world are getting their medication for free.
Susan Rodriguez: Exactly. [Laughs.]
Maria Mejia: But they just tell me that they are not obligated, because of unemployment and the economy and that's why ADAP needs to be cut. So basically, I'm very afraid for the people who become infected right now, because there is a waiting list; people are going to be without the medicines that they need to keep them alive.
But I also told them that when I started meds 11 years ago, it saved my life. Now, I have insurance, and I'm blessed because of that. Without it, I don't know what would have happened. These waiting lists are growing, and it's terrible. I hope that they find a way to get money.
We just have to rally and fight, like in the Larry Kramer times 30 years ago. We really need to be out more. I'm a fierce activist, but we just have to do more and show our faces more, because this is not right. This is happening to our people and our people are dying.