At some point in life, 1 in 106 Latinas will be diagnosed with HIV in the U.S. In addition, while Latinas account for only 14 percent of the U.S. female population over the age of 13, they account for 18 percent of all HIV cases among women and account for 21 percent of cumulative AIDS cases among women. Not to mention, AIDS is the fifth leading cause of death for Latinas aged 25-44.
Numerous studies have found that the major mode of transmission in this population is heterosexual contact. But what else is contributing to these numbers?
In an exclusive, roundtable discussion, Zayda Rivera, journalist and multicultural communications strategist for the Robert Wood Johnson Foundation, sat down with Susan Rodriguez, co-founder, Sisterhood Mobilized for AIDS/HIV Research and Treatment (SMART) University; Bianca Lopez, community coordinator for the Adolescent AIDS Program; and Maria T. Mejia, activist and blogger for TheBody.com, to discuss HIV prevention obstacles, how gender inequality makes Latinas vulnerable to contracting HIV, and how language can serve as a barrier to treatment and information.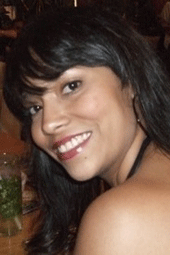 Zayda Rivera, Multicultural Communications Strategist for Lagrant Communications/Robert Wood Johnson Foundation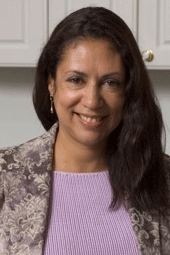 Susan Rodriguez, Co-founder of Sisterhood Mobilized for AIDS/HIV Research and Treatment (SMART) University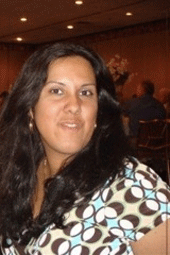 Bianca Lopez, Community Coordinator for Adolescent AIDS Program at the Children's Hospital at Montifiore
Maria T. Mejia, Activist and Blogger for TheBody.com
Zayda Rivera: Good afternoon, my name is Zayda Rivera, and I'm a multicultural communications strategist for Lagrant Communications, working on behalf of the Robert Wood Johnson Foundation. I'm extremely happy to be here today as the moderator for this roundtable discussion regarding HIV/AIDS and Latinas called "What Does Gender Have to Do With It?" Today's discussion will coincide with TheBody.com's launch of the HIV/AIDS Resource Center for Latinos.
I'd like to begin by introducing our wonderful panelists today. First, Susan Rodriguez is the president and founding director of the Sisterhood Mobilized for AIDS/HIV Research and Treatment (SMART) University, based in New York City. Next, we have Bianca Lopez, who, for the past four years, has held the position of community coordinator for the Connect to Protect Bronx Coalition. And finally, Maria Mejia is a blogger for TheBody.com, as well as an activist, peer educator and caregiver based in Miami, Fla.
Welcome ladies, and thank you for joining the discussion today.
All Women: Thank you.
Zayda Rivera: Can you all briefly describe your work before getting into the discussions. Let's begin with Susan.
Susan Rodriguez: Hi, thank you so much for asking me to be part of this discussion. When you ask what does gender have to do with it, it has everything to do with it. As a woman living with HIV for almost 20 years, it has impacted my life and my work. At SMART, we provide treatment education and support for women living with or affected by HIV and AIDS, because we know that women need specific information. So that's what we've been doing for the past 13 years, is providing women in our community with the information that they need.
Zayda Rivera: Bianca?
Bianca Lopez: I am the community coordinator for the Connect to Protect Bronx Coalition, which is part of the Adolescent AIDS Program at Montefiore Medical Center in the Bronx. Our mission with the Connect to Protect Bronx Coalition is to reduce HIV/AIDS rates among African-American and Latina adolescents between the ages of 13-24 through collaborative efforts to impact community programs, policies and social practices. We strive to create what we call structural changes in the community, really focusing on the different causes of HIV and reducing young people's risk for contracting HIV.
Zayda Rivera: Maria?
Maria Mejia: I have been positive for 23 years. I was infected at the age of 16, and diagnosed when I was 18. Right now, my work mostly focuses on teenagers and young people. I go to the schools, educating them about prevention. I'm also a blogger for TheBody.com, and for The Well Project's blog "A Girl Like Me." I'm also very focused right now on using the Internet to do my activism, through Twitter, YouTube and Facebook. And I have been very successful at it.
I have also formed an international support group for people infected and affected all over the world on Facebook; it has 1,500 members. And I just recently created one for the Hispanic/Latin American community. I am also pretty much very involved in the LGBT [lesbian, gay, bisexual and transgender] community, because I am a lesbian who is positive; I'm trying to focus on that too, because there are not a lot of lesbians that are positive that are out there.
Zayda Rivera: Great, thank you ladies. So, let's get started. While the Latino community is extremely diverse, given what you have seen in your work, what are some of the major risk factors that Latinas encounter that make them more vulnerable to contracting HIV?
Susan Rodriguez: I would have to say being a woman is a major risk factor for Latinas. Being in a long-term relationship with a man, whether he's your husband or boyfriend, where you might be less likely to use a condom. Sixty-eight percent of the women who are diagnosed with HIV in SMART who are Latina have been infected while with a long-term partner.
Also, just being able to talk about sex and HIV is an issue -- it was not part of a conversation that I had with anybody, nor were what my risk factors would be as a woman. There are also language barriers and the fact that women are not getting the correct information, or can't discuss it with others.
Bianca Lopez: The work that I've done has been really focused on adolescents and one of the major issues that our coalition has been focusing on is the lack of comprehensive sex education. This has an impact on adolescents, especially vulnerable Latinas, who may not be as knowledgeable about HIV, STDs [sexually transmitted diseases] and safer sex practices. They also may not be likely to get this information in their homes. And that has been a real issue that we've been trying to tackle and, thankfully, the new chancellor of New York City Public Schools, Dennis Walcott, has just issued a mandate to teach comprehensive sex education in middle and high schools. So, hopefully, this will have an impact on the HIV risk among Latinas and African-American adolescents.
Maria Mejia: One of the major problems that I have encountered myself is stigma and self-stigma. I come from a very ultra-conservative Catholic family and one of the first things that my mother told me when I got diagnosed was that I should not tell anyone, any family members or friends. I realize that she was trying to protect me.
Recently, one lady from Colombia, my home country, told me that in her town there was a lady who was positive and the people in her town were planning to kill her, because they were afraid that they were all going to get infected. So yes, there is a lot of misinformation, a lot of stigma and a lot of fear, which can lead to people not wanting to get tested.
And then there's religion and the church. Our community is very much into God and the church and that tends to make us view this disease as a moral disease. People sometimes look at HIV as a curse from God. I've had the opportunity to speak in two churches, and try to at least teach them that this disease can happen to anyone. Through my work, I have seen HIV impact a baby to an 80-year-old woman.
And as far as teenagers go, I really do feel that they're not respecting this illness. I tell them it is not a death sentence anymore, you can see Magic Johnson, you can see me, but it is a life sentence.