Rates of HIV Are Rising Among Latinx Gay Men in the U.S. Are Anti-Immigration Policies to Blame?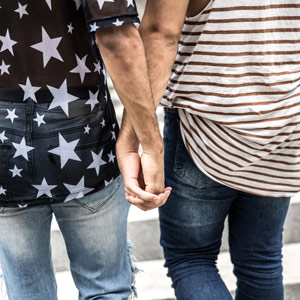 As anti-immigration sentiments and policies in the U.S. have certainly increased in recent years, is this having an impact on Latinx gay and bisexual men's vulnerability to HIV? (In English)
Actor Jai Rodriguez's Path to HIV Advocacy Was Paved by a Loving Aunt
Rodriguez's aunt, who died of AIDS-related causes, taught him "to always understand [that] a diagnosis or a status does not speak to someone's dignity or integrity[.] It's just their status." (In English)
Pride in Mourning: On the Death of Transgender Activist Roxsana Hernández in an ICE Detention Center
No Shame in Sin VergŁenza: A Bilingual Telenovela Targets HIV Stigma
'Organize Our Anger, Defend Our Happiness': Marco Castro-Bojorquez on the Vision of HIVenas Abiertas, a Network of Latinx Immigrants With HIV Resisting Social Neglect
If Silence=Death, Where Is the HIV Community's Voice Resisting the War Against Immigrants in the United States?
Read More News