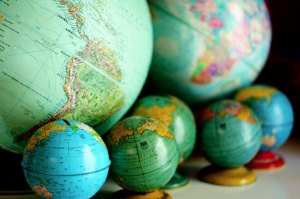 The biggest summit on HIV/AIDS housing research comes to New Orleans.
Don't forget!
For the sixth year, Housing Works will help sponsor the North American Housing and HIV/AIDS Research Summit, the world's premiere meeting point for exchanging information about HIV/AIDS housing research and policy.
The summit takes place Sept. 21 to 23 in New Orleans. Researchers, policy experts, consumers and providers of HIV/AIDS housing will come together to review findings from research and policy initiatives; discuss evidence-based housing practice and policy; and develop community-driven research and advocacy strategies.
The theme of Summit VI is Eliminating HIV Health Disparities, with a focus on the potential of housing strategies to address inequalities in HIV health outcomes and to end the AIDS crisis by preventing new infections. The summit will focus in particular on the housing needs of and interventions among vulnerable populations and underserved communities, including displaced persons, rural areas and resource-poor settings.
Housing Works is proud to award summit scholarships to three clients who have shown a keen interest in learning more about housing as a critical HIV prevention and treatment tool. The clients will share their stories and knowledge at the conference, and they will bring new research and advocacy strategies back to New York.
To apply, each individual submitted an essay. Read excerpts from the winning essays below.
Ella Culler
I've been a client of Housing Works for over 10 years. During those years I've participated in more groups, actions, protests and CDs then I can remember. Since day 1 here at Housing Works, I've been committed to doing all I could to better myself and also make life better for all my peers, who became my second family.
Housing is absolutely the most important key to ending the HIV/AIDS pandemic. Eating, sleeping, taking my meds, keeping my doctor's appointments would all be in serious jeopardy without housing. Housing Works has become an extremely important factor in my life. I love working with people, especially MY people, my Housing Works' family, and if I'm chosen to go to the Summit I won't disappoint you or my peers.
Sonja Tyler
I know that housing is a vital part of preventive health care for those individuals living with HIV/ AIDS complications. We all know that stress can make you sick. Stress of not having stable housing has made it difficult for clients to adhere to medication protocols, as well as maintaining proper nutrition in order for that medication to work to its maximum benefits.
There is also a correlation between new infections and those individuals who jump from place to place in order to sleep, mainly because some of the people who offer temporary shelter want sexual payment or there is heavy drug activity at the dwelling. The bottom line is housing is a basic human need and right especially for those individuals living with HIV/AIDS, and it is up to us to fight for it by any means necessary.
Nancy Cotto
I came from Puerto Rico in 1996. I was an HIV-positive, homeless, Puerto Rican female. I enrolled in Housing Work's cobra case management; Housing Works then hooked me up with HASA, thus beginning my AIDS housing education.
Today I'm a strong AIDS activist in my community. I'm 100%, totally in the fight for the rights of PLWHAs. I've been arrested more than once with Charles King and the rest of the Housing Works' folks who believe in Civil Disobedience as a means to get voices heard and the message out there.
Coincidentally, I'm presently in the process of finding permanent housing again. I'm currently staying in an SRO and I know how important affordable housing is to PLWHAs. Because of that knowledge of its importance, any and everything that I see or hear at the Summit will be brought back by me and shared first with the CAB/RAB so the reps can bring the info back to their individual CABS or RABS, and next I will share the information with my peers during our Community Meeting.
See you in New Orleans!