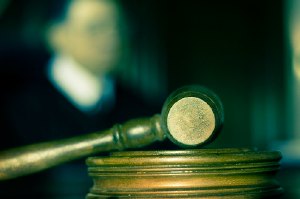 A new report highlights the challenges in justly applying HIV criminalization laws.
A UNAIDS-funded report concluded that a type of HIV test, RITA, would not be reliable as evidence of recent HIV infection in the context of criminal proceedings.
The report, released today, is just one more tool advocates can use to demonstrate the impossibility of justly applying laws that criminalize HIV transmission or exposure.
UNAIDS aims to halve the number of countries with punitive laws and practices surrounding HIV transmission; sex work; drug use; and homosexuality by 2015.
The Recent Infection Testing Algorithm (RITA) estimates the chance that an HIV-positive person was infected recently. The United Kingdom is the only country that regularly returns RITA results to newly diagnosed individuals, although several other countries, including the U.S., use RITA tests for public health purposes (to estimate how many people are being newly infected each year). Because laws in the UK allow for the prosecution of people who "recklessly" or "intentionally" transmit HIV to another person, a RITA test could potentially be introduced as evidence in a criminal case.
To date, the UK has not reported an instance where the RITA test was used in criminal court. The document released today cautioned strongly, however, against its use in the future. "Significant rates of false recent results have been repeatedly documented," the report said. "RITA test results can only provide an approximation of the likelihood of recent HIV infection."
The report was conducted by the UK charity National AIDS Trust. Its release comes weeks before a major UNAIDS meeting on the scientific, medical, legal and human rights implications of the criminalization of HIV transmission and exposure. The meeting will take place in Geneva from Aug. 31 to Sept 2.
(Please note: Your name and comment will be public, and may even show up in
Internet search results. Be careful when providing personal information! Before
adding your comment, please
read TheBody.com's Comment Policy
.)