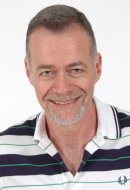 David Fawcett, Ph.D., L.C.S.W.
Gwen's Dilemma
Gwen was 30 when she found out she was HIV positive, yet this news didn't come as a surprise. She had injected heroin for several years, but managed to get clean when she was 28. Her struggle with drugs was a terrible phase in her young life, and it left her with HIV. But those years also had given her a beautiful baby girl whom she totally adored and who, thankfully, did not have the virus.
Gwen now faced a dilemma. Her doctor just told her, based on her recent lab results, that she needed to start HIV medications. While not unexpected, she felt pangs of anxiety at this news. Since getting clean, she had always been determined to create a good life for herself as well as her baby. She worked part-time from her home and attended community college in the evenings. Gwen's only nearby relative, her sister, worked during the day but was able to watch her daughter while she was at class. Gwen's mind began racing. Who would care for her child if the medications made her sick? The lab, the doctor and her case manager were available only during business hours. Who would watch her baby while she took public transportation to various appointments so she could get her meds and the follow-up labs? How could she afford time away from work? How could she even afford the drugs? She knew there must be some programs to help her obtain them, but she had also heard there were waiting lists for medication assistance.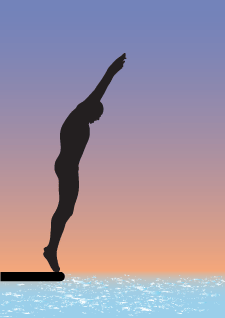 Diving In
Starting HIV meds is among the most serious commitments one will ever make. Like Gwen, anyone facing this decision needs to consider numerous factors that will affect their ability to consistently take a daily regimen for the rest of their life. Disruptions cause resistance, which can render a drug ineffective. And fewer medication options increase the risk of dire consequences.
More than almost any other, one's relationship with his or her HIV medications is an intensely personal, long-term obligation. While it's certainly lifesaving, it requires consistency, determination and acceptance of side effects, both anticipated and unanticipated.
From 1990 to 2010
I have been on this road since 1988, and I am most certainly alive only because of these medications.
I am fortunate that my body generally tolerates them and I am able to maintain my daily routines, although it has not always been a smooth ride. In the early days, I survived Retrovir (AZT, zidovudine), the only HIV drug available at the time, which was dosed every four hours around the clock and which caused anemia that hospitalized me and killed several friends, including my HIV doctor. In the 1990s, when the situation was far more desperate, I, along with thousands of others, lent my body for drug trials. Despite pancreatitis and permanent neuropathy, I have no regrets because new, lifesaving medications became available. And I remember the miracle when protease inhibitors arrived and, despite serious side effects, dramatically reshaped the AIDS epidemic in the late 1990s.
Preparing Yourself for HIV Treatment
Coexisting with our HIV meds has certainly become easier. There are more medication options than ever before, there is an increased understanding of side effects, and drug combinations are much more convenient to take.
But it is critical not to lose awareness of the tenuous balance between the risk and benefit of HIV medications. Despite today's reassuring, carefree, almost casual portrayal of life on HIV meds, taking them remains a serious, lifelong commitment with medical, emotional, social and financial consequences.
In the following slideshow, I walk through six factors we need to consider before starting treatment.
Next: 6 Factors to Consider Before Starting HIV Treatment >>