Op-Ed: The Secret to Ending AIDS -- Better Secretaries?
By Christine Campbell

July 13, 2011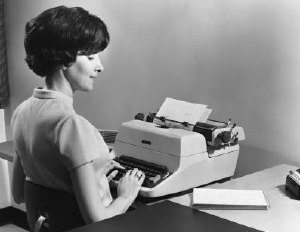 We cannot afford to let housing disappear from our hearts -- or from our documents.
This article was provided by Housing Works. It is a part of the publication Housing Works AIDS Issues Update.
At last I have discovered what's really stopping us from conquering the AIDS epidemic -- clerical errors!
This June, as Housing Works Vice President for National Advocacy and Organizing, I worked my tucchus off in collaboration with other AIDS organizations on three separate documents to set both the U.S. and international governments on the right road to ending AIDS.
Amazingly, the issue of housing as a structural intervention for both access to care and prevention of HIV was "inadvertently" dropped from all three key documents. Three times! Amazing! What are the chances?
The first document was the 2011 UN Declaration on HIV/AIDS. After relentless behind-the-scenes advocacy involving multiple UN delegations, housing was included in the final draft of the declaration as part of an effective response to the global AIDS epidemic. A monumental victory for AIDS advocates? Not quite! Due to a still-unexplained "clerical error," housing disappeared from the final document.
Advertisement
The second mysterious disappearance of housing involved a community appropriations letter to Congress supporting domestic HIV/AIDS programs in the 2012 Labor-HHS-Education, Transportation/HUD, and Financial Services appropriations bills. I and other advocates pushed for language that would have increased HOPWA funding. Again, due to a clerical error, that housing language was inadvertently deleted.
The third magical vaporization of housing happened in the development of the collaborative platform for mobilization around the International AIDS Conference. A draft soliciting support for the platform included housing. People even had a chance to provide input on the housing language -- hoorah! And yet ... as a revised draft was about to be circulated, some prankster removed the housing section.
In all three cases, mea culpas were procured and in two cases the situation was even rectified.
But that's not the point. The point is that the AIDS community at large stubbornly refuses to make housing a priority in its advocacy and repeatedly lets housing advocacy ... disappear.
AIDS housing advocates have amply documented over the last five years the effectiveness of housing as a structural intervention for both health care and prevention in the fight against HIV/AIDS. The National AIDS Housing Coalition has held five research summits sharing science from prestigious universities and the CDC demonstrating that housing is a key intervention in the fight against HIV/AIDS. Yet, our larger AIDS community continues to see housing as an add-on rather than essential. Unfortunately, housing is not the only redheaded stepchild of AIDS advocacy. Mental health and substance use are also constantly but on the back burner.
We are not going to be able to treat our way to the end of AIDS. We need to direct our advocacy to comprehensive strategies. No HIV/AIDS advocacy document would ever be released without a discussion of treatment, medication and prevention. When we are advocating for the spectrum of interventions, either we include them all or we find an umbrella term that leaves out none.
Safe, affordable, decent housing is not just a phrase to be used to appease housing advocates so we will support other initiatives. It is a key intervention that if left unaddressed, will render treatment and prevention interventions less effective (at best) and useless (at worst).
We call on our allies to work wholeheartedly with us on housing for people with HIV/AIDS. Housing is prevention. Housing is treatment. We cannot afford to let housing disappear from our hearts -- or from our documents.
Christine Campbell is Housing Works' vice president for national advocacy and organizing.
Get e-mail notifications every time Positive Policy is updated.
---
| | |
| --- | --- |
| No comments have been made. | |
Add Your Comment:
(Please note: Your name and comment will be public, and may even show up in
Internet search results. Be careful when providing personal information! Before
adding your comment, please
read TheBody.com's Comment Policy
.)