HIV Drugs at the Center of a Local Pharmacy Battle
By Candace Y.A. Montague

June 30, 2011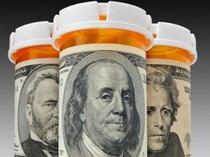 Will Caremark deliver when Cathedral cannot? Credit: taf.org.
Is another big box retailer trying to stomp out a local "mom and pop" shop? Cathedral Pharmacy seems to think so. The pharmacy, located on Connecticut Avenue in Northwest who is noted for delivering medications to those who are unable to get them on their own, will lose its contract with CVS Caremark tomorrow because of a recent audit's findings. The Washington Post reported yesterday that Cathedral Pharmacy was found to be out of compliance with the agreement they had with CVS Caremark.
CVS claims that Cathedral "was unable to verify purchases of certain medications for the treatment of HIV/AIDS from a legitimate drug wholesaler." They fined Cathedral for the value of the drugs to the tune of $37,000 and threatened to cut the pharmacy off in December. When the Cathedral hired a lawyer, CVS agreed to allow more time for them to provide additional information regarding the situation. Cathedral says they filed claims with CVS Caremark for 51 bottles of five HIV drugs but they did not have the invoices for them. Those drugs were provided through the AIDS Drug Assistance Program (ADAP). When someone gets their prescription filled for HIV medications, ADAP replenishes that drug's supply. There is documentation but no invoices for those bottles. Now CVS Caremark is saying that this was not part of their agreement and that they are terminating their partnership with Cathedral.
Losing Cathedral's services could be a blow to people who depend on them if CVS doesn't equally supplement for the loss. Aside from the elderly who struggle to get around due to advance age, what about those who suffer from HIV along with other comorbidities such as arthritis or gout. How will they get to the pharmacy on a regular basis to retrieve these life saving medications? Furthermore, having a local pharmacy service these prescriptions adds a certain amount of personal care that one may not get from a large retailer such as CVS. HIV medications must be handled with a certain level of privacy. Cathedral was known for it's personal touch. No one knows how CVS Caremark will handle these requests (they do have mail delivery as a part of their service) and there are other pharmacies that service ADAP requests. Hopefully, CVS Caremark will settle the matter with Cathedral and reconsider the termination. It's definitely something that this Examiner is keeping on the radar.
Get e-mail notifications every time Candace's blog is updated.
---
| | |
| --- | --- |
| No comments have been made. | |
Add Your Comment:
(Please note: Your name and comment will be public, and may even show up in
Internet search results. Be careful when providing personal information! Before
adding your comment, please
read TheBody.com's Comment Policy
.)