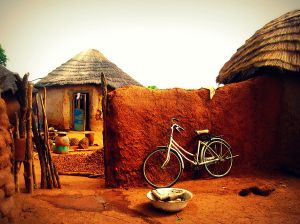 The UN forgets: Housing will play a critical role in ending the AIDS crisis.
In a critical declaration on HIV/AIDS signed last week, UN member states made laudatory pledges toward a host of ambitious goals, most notably aiming to get 15 million people on antiretrovirals by 2015. The declaration won enthusiastic approval from major AIDS organizations, as well as from mainstream media outlets like the New York Times.
What member states "forgot" to do in that document, however, is include access to medically appropriate housing as a key structural tool in preventing and treating HIV/AIDS.
The omission reflects continued failure by AIDS activists and governments to recognize the crucial role that safe housing will play in ending AIDS. It also demonstrates a flawed emphasis on individual approaches to stopping the virus, rather than a recognition that we need to address larger environmental issues -- like homelessness and poverty -- to end this crisis.
We know that HIV-negative people with homes are far less likely to engage in transactional sex or use drugs, activities that fuel the spread of HIV. And we know that HIV-positive people in stable homes are significantly more likely to be linked to care, and thus to the medication that can halt transmission and guard the public health. Without a bed for rest, a place to store medicine, or a room to prepare meals, it's incredibly difficult -- if not impossible -- to care for oneself.
Advertisement
What's even more disappointing is that we came close to having access to housing included in the UN declaration. Early in the negotiations, Norway proposed an amendment that would include housing as a key tool in the fight. That amendment was accepted by negotiators without objection. But as various drafts were circulated, the single word reference to housing was dropped. No one has been able to explain exactly when or how that happened. Norway, which is to be commended for having made the amendment in the first place, acknowledges not having tracked it.
"It should have been there, but there were issues that were more essential," said Minister Counselor Gjermund Sæther. "You have to prioritize."
But prioritizing other issues -- say, access to ARVs -- over access to safe housing severely undermines the goals laid out in the declaration. We all want 15 million people on ARVs by 2015. Getting those people on medication, however, and not insisting they have a place to care for themselves wastes time and dollars.
Worse, it threatens millions of lives.
The UN declaration will shape the global HIV/AIDS response for the next five years. In many developing countries, health officials are just beginning to grasp the idea of housing as a cost-effective, data-proven way to prevent and treat the disease. We need the UN to take the lead in affirming that access to housing must be an essential tool in the fight in the coming years.
"It is a slap in the face of the most vulnerable people living with HIV to 'mistakenly' omit this basic human right," said Ginny Shubert, one of Housing Works' founders and a long-time advocate for people living with HIV/AIDS. "When will we get it? Housing is health care."