Homophobia and HIV Risk: What's Family Got to Do With It? Part Two
June 14, 2011
It's a familiar and haunting refrain: People who identify as lesbian, gay, bisexual, transgender or queer (LGBTQ) are systematically rejected by their families. And given the norms of many cultures, staying connected to your family is expected. But to maintain these familial bonds, LGBT folks usually don't have the most empowering options. They can either hide their sexual identity from their loved ones by pretending to be heterosexual; or be open with their sexual orientation and endure dismissiveness and disrespect. In some instances, they may choose to cut ties to their family altogether and create new families within queer-affirming communities.
In all these scenarios, not only is the onus on the LGBTQ family member to endure hardship, discomfort and isolation; but there is no accountability placed on the family for their own ill behavior. Moreover, there is no faith put in that fact that perhaps the family members can change or heal from their own biases.
This familial homophobia and rejection not only deeply impact LGBT people's mental health, but their overall health -- especially their sexual health. Data collected by the Family Acceptance Project highlights clear connections between family rejection and risky behavior. Lifetime suicide attempt rates for LGBTQ folks from highly rejecting families are 8 times as high as for those reared in "low-rejection" families; and LGBTQ youth from highly rejecting families are more than 3 times as likely to use illegal drugs, and to be at high risk for HIV and other STDs.
Advertisement
If we're to talk seriously about an HIV prevention "cocktail" that will be sustainable and effective in curbing HIV rates among queer and transgender youth, we need to alter the emotional and material realities that can lead LGBTQ youth to engage in risky behavior. This cannot be done without talking about homophobia within families, how it renders youth vulnerable to HIV infection, and what can be done to stop it. In this two-part roundtable discussion, we will begin to do just that.
Participating in this discussion are: Sarah Schulman, longtime activist, Distinguished Professor of English at the City University of New York and author of Ties That Bind: Familial Homophobia and Its Consequences; Darnell L. Moore, Visiting Scholar at the Center for the Study of Gender and Sexuality at New York University, and Project Manager for the forthcoming Sakia Gunn High School for Civic Engagement in Newark, N.J.; and Kara Tucina Olidge, Ph.D., Director of HMI To Go: Newark, a program of the New York-based Hetrick-Martin Institute (HMI).
This is part two of a two-part discussion; you can read part one here.
Olivia Ford: Even though young gay men account for a very small percentage of the youth population in the U.S., more than half of HIV/AIDS cases among youth between the ages of 13 and 24 were young men who have sex with men. I could quote a dozen sources connecting the failure of HIV prevention strategies with the lack of value society holds for LGBTQ people -- even CDC gives a nod to that connection. I'm attracted to the notion of addressing familial homophobia because it really gets to a potential source of trauma and devaluation that we all kind of dance around, and that really can't be reached with traditional prevention interventions. So how can we start to address homophobia within the institution of the family? How might other institutions be compelled to intervene in instances of familial homophobia, for example on a policy level, through faith community avenues or through schools?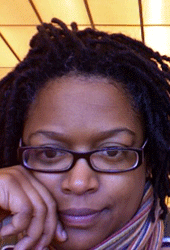 Kara Tucina Olidge, Ph.D., Director of HMI To Go: Newark, Hetrick-Martin Institute
Kara Olidge: I really believe it's a policy issue. As you all are speaking about familial homophobia, I'm reminded of policies around literacy: When we talk about literacy, we talk about competencies. There's money for early childhood education, pre-kindergarten, to work with children and families to make sure the literacy piece is in place so that the child is ready for school.
I think where we could do a lot more work on the policy level is to really look at health literacy: What level of education is being placed within these programs that are dealing with families? That's still a gray area when it comes to health literacy. In the trainings and information that are provided to care providers working with families and guardians, there needs to be a subject line that deals with HIV/AIDS and with identities. There should be some way, on a policy level, where we can impact that. Being able to talk about sexuality should be a major part of what we define as a healthy home environment -- where families are also prepared. Family should be prepared for this, and oftentimes they aren't. They're not informed about identity. Most of the information they get may come from popular culture, or they have fear-based information about HIV/AIDS. I think this is one place to work on a policy level: making sure there's some educational line within the frame of health literacy.
Olivia Ford: I'm glad these connections are being made: There are steps between youth experiencing rejection within their families and their engaging in behavior that puts them at risk for HIV; but people within families don't necessarily recognize that the behavior they're exhibiting is directly connected to community health, public health, their own child or family member's wellbeing.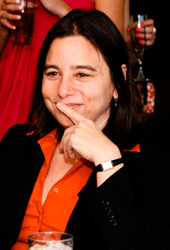 Sarah Schulman, Professor of English, City University of New York and author of Ties That Bind: Familial Homophobia and Its Consequences
Sarah Schulman: Because they're reflecting the social value that the lives of young gay men don't matter. And then the families repeat that. But if they got a social value that the lives of young gay men are very precious to all Americans, then the family would change their behavior, for the most part.
Darnell Moore: Another issue is that, beyond the notion of sexual identity: In a lot of our families, sex and sexuality in general is such a taboo area, one that we just have not come out of our Victorian closets to learn how to talk about. If we can't even talk about and address the fact that our youth are having sex, that they're masturbating, that their bodies are changing and growing, that young women are growing breasts, it makes it even more difficult to talk about sexual identity -- which, for many people, is even more complex.
I think on some level you're right, Kara: The notion of health literacy, and pointing out what it is that we need to begin advocating to have happen behind the walls of the home is really pivotal.
We talked earlier about socialization; but what we have yet to talk about is: What modalities are doing the socializing? What about the religious communities' impact upon these things? What about the faith traditions that create this Cartesian split between what the mind and body should be doing? Like all of these other matters, it becomes a conversation that has to be intersectional. We can't talk about families and their ability to have the cadence to be able to talk about issues of sex and sexuality if we don't then talk about where they're getting the information they do know: popular culture, the religious institutions, the communities that they exist in.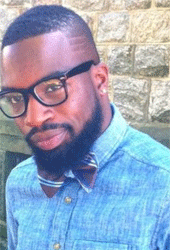 Darnell L. Moore, Visiting Scholar, Center for the Study of Gender and Sexuality at New York University, and Project Manager, Sakia Gunn High School for Civic Engagement
We tend to employ the model used in the world of medicine, where we fix the issues as they come to the doctor's office, outside of the realm of the personal home space. But we need to get back into the home space, or at least begin to encourage individuals to open up, and tear down the four walls of their homes, and begin to have these types of conversations there.
Olivia Ford: Faith community is certainly an example of an institution with close ties to families. People within faith communities are likely to grant a religious leader greater access to their family's "business" than they necessarily would give to the agents of other institutions -- officials of their child's school, for instance. What could it look like to have anti-homophobic interventions directed toward families come from faith leaders? If any of you actually have examples of this happening, please, by all means, put them on the table. Readers and listeners may not know it's even possible, but if it's happened once, it could happen again.
Darnell Moore: First, let me just please say that I think that's hard work. It's hard work to reconstruct theology. Folks do not abandon their theological systems so easily that one can walk into a church and convince people to abandon everything that has defined their understanding of God and the world and themselves, which has been grounded over time.
We're in kind of a post-religious moment, where we tend to be so high in theory that sometimes we look down on the power of religiosity -- but it is often the very thing that shapes the way we come to understand the world, even if we're not religious. I think there's a need to integrate into our public policy conversations, and into conversations like this, the reality of the power of religiosity in the lives of those that we serve.
For example, I've been part of a group that was brought together by a large grant. Joretta Marshall and Duane Bidwell, who are pastoral theologians, brought together 13 scholars, theologians, who do this type of work. The name of the project is "Beyond Apologetics." No longer are these pastoral care workers interested in engaging the "yes, I'm actually a child of God so I'm right" argument. They're developing research that takes as truth the notion that individuals who are non-heterosexual are created in the image of God. They're saying, "We're going to forget trying to have the theological/Biblical argument with you. We're going to try to create tools that can help people to live, in spite of that."
"If we try not engaging in the diatribe and the back-and-forth arguments and debates about if I'm right or wrong as a queer person, and instead try to find common ground, what we find is that each of these systems is concerned with individuals. We care about our youth thriving and surviving in the world."
-- Darnell Moore
If we try not engaging in the diatribe and the back-and-forth arguments and debates about if I'm right or wrong as a queer person, and instead try to find common ground, what we find is that each of these systems is concerned with individuals. We care about our youth thriving and surviving in the world. Figuring out our common ground, and holding each other accountable to that common ground, is a place where the conversation in the policy world could start, I believe. But it is worthwhile not to discount religious communities from the conversations we're trying to have -- and not just attack them, but include them at the table.
Kara Olidge: It's also important to recognize the work that religious leaders are actually employing with their communities. I went to a church in South Orange, New Jersey, with my sister. In their service there's a litany of prayers, and one prayer is for families. I was amazed to find that the rector there has included, in the litany, a prayer for lesbian, gay, bisexual and transgender families. In the service program, it simply says something to the effect of: "We understand that not all families are the same. So we will be a church that will be inclusive; and when we focus on families, we include this." The congregation has to repeat this. I was awed by it.
As a lesbian who considers herself to be very spiritual, to this date, I have not found a spiritual space to be in -- not only for myself, but as I plan a family, I always have this in mind.
We talked about pulling religious leaders into the conversation, but there are leaders that are already taking the lead within their own religious communities, and it could be valuable to work with them, to understand, to get underneath the issues, and have some activism and leadership take place within religious communities as well.
More From This Resource Center
---

This article was provided by TheBody.
---
Add Your Comment:
(Please note: Your name and comment will be public, and may even show up in
Internet search results. Be careful when providing personal information! Before
adding your comment, please
read TheBody.com's Comment Policy
.)