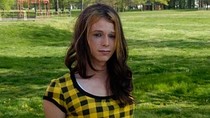 Chrissy Polis, victim of physical and verbal beating. Credits: blogout.justout.com.
Last week, Washington Examiner columnist Gregory Kane, wrote an op-ed about the savage beating of a transgender woman named Chrissy Polis in a Baltimore McDonald's. The article stated that the victim "has been repeatedly referred to in news stories as a "woman." Not because he was born a woman, and not because he has two x chromosomes that women have, but merely because he thinks he is." Kane also stated "Because Polis is transgendered, he's entitled to extra protection, according to the "hate crimes" police. Had Polis, who's white, been just an actual white woman taking a beat-down because of the color of her skin, not her sexuality, we wouldn't have heard word one from anybody about filing "hate crimes" charges against Polis' assailants." Using incorrect pronouns and down-playing the crime as just a simple assault is part of what keeps stigma alive and well in our community.
Let's set the record straight. A person's sex is something that is assigned to them at birth. A person's gender is the sex they identify with the most. Ms. Polis is a transgender female, assigned as a male at birth but she obviously identifies herself as a female. Referring to her with the wrong pronouns is outright disrespectful. It creates the same kind of inflammation as a white man calling a black man 'boy' does. It also sends an ugly message to people who witness such flippancy: I see what you are but I'm going to call you what I want.
Advertisement
People with HIV are judged similarly as transgender people.
The judgment is "you're getting what you deserve."
Mr. Kane minimizes the severity of the beating and questions whether it's a hate crime or not. His words almost lead the reader to think that Polis should be ashamed of herself. This is tantamount to the belief that having HIV is nothing special and it is something to be ashamed of. Well, being transgender
is
special in part because it carries a unique set of prejudices and stigma just as having HIV carries a unique set of prejudices and stigma. In both cases, the person is often outcasted and preyed upon out of fear. In both cases, people are fighting against something they simply don't understand. Either way, no human being deserves to be discriminated against (beaten, bullied, or humiliated) because of who they are or what disease they have.
Kill the stigma with education. Learn more about transgender people by clicking here. Locally, you can consult with Transgender Health Empowerment or Sexual Minority Youth Assistance League (SMYAL) for answers to your questions about transgender people.
Feel free to post your comments below.
Get e-mail notifications every time Candace's blog is updated.