HIV in Black America: A Visual Breakdown (Infographic)

If you are a person of color -- especially an African-American -- you are disproportionately at risk for contracting HIV. This infographic supplies you with the knowledge you need to take the first empowered step in joining the fight against HIV.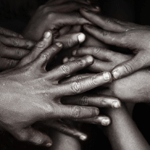 Is AIDS in Black America More About Behavioral or Institutional Factors?

African Americans report less risky behavior than other groups, yet are still most heavily impacted by HIV. Why, then, are solutions that address factors other than behavior -- factors like institutionalized inequality -- often met with resistance?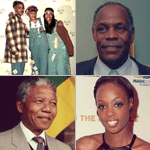 13 Moments in Black Celebrity HIV/AIDS Activism

Though more work needs to be done, let's take a moment to acknowledge some of the performers, award winners, divas and authors who've used their social status to educate the public around HIV/AIDS.
Black Americans comprise only 14 percent of the U.S. population, but account for 52 percent of all new HIV infections each year. We can no longer believe that HIV is a white gay disease. We have to educate ourselves, get tested, take control of our health, and fight back.
This Positive Life: Tim'm West Dispels Stigma and Shame Around Being Black and Bisexual

As a same-gender-loving male, Tim'm West grew up with many messages that he would eventually get HIV. In this interview, he talks about being bisexual and black, his head-on activism and his artistry.
Read more first-person stories
Image from the
African-American Visual AIDS Gallery
.
HIV & Me: An African American's Guide to Living With HIV
This easy-to-read guide from TheBody.com provides the basics of living with HIV and taking HIV meds.